RAYSHAPE on the international expansion of its 3D printing solutions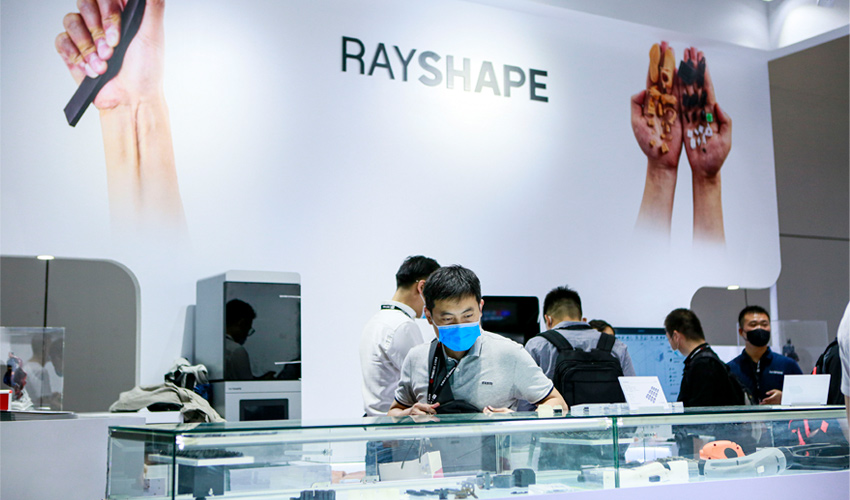 It is quite clear that the additive manufacturing sector is growing every day. Indeed, this fact was already highlighted in this year's Wohlers report, as it showed that the 3D printing market experienced even longer growth and maturation compared to the previous year. It's really interesting, not only for the technological and R&D advances, but also for the impact it has on companies. One that is seeing significant growth and expansion is Asian manufacturer RAYSHAPE. With resin 3D printing solutions developed to meet the needs of different industries, RAYSHAPE has pursued a strong internal strategy over the past year to position itself as one of the leaders in this field. We spoke with its founder Zhen Liu to get an insight into the growth of the company and its position in relation to the internationalization of its subsidiaries and its opening to the European market.
3DN: Could you introduce yourself and tell us how the past year has been for RAYSHAPE?
My name is Zhen Liu "Bill" and I am the founder of RAYSHAPE. The company has just celebrated its third anniversary since we founded it in 2019. This year marked the beginning of the expansion strategy. We took two important steps, expanding the dental product line by adding two more 3D printing solutions and establishing subsidiaries in the UK and the US.
3DN: RAYSHAPE has recently experienced significant international growth, how are you managing this expansion, especially your arrival in the European market?
It was tough, and we knew it wouldn't be easy during this time. Thus, the key was to maintain communication and interaction with local users and partners and to understand their needs to provide them with the right solutions. In order to achieve growth, we choose our team and our partners carefully. Serge Gavrilov, Managing Director of our London branch, has over five years of experience in digital dentistry and has a deep understanding of the needs of dental labs and practices. With our team in London, we are currently delighted with the responsiveness and quality support provided to our customers on the European market.
3DN: What are the objectives and goals you have set for the coming months?
RAYSHAPE plans to have a global distribution channel system around the world by 2023. We are working to find partners who truly understand dentistry and master 3D printing technologies in order to innovate together. We are convinced that our dental solutions can bring considerable value to the market.
3DN: You are very present in the digital dentistry sector, how do you see the future of 3D printing in this field?
After nearly ten years of development, from aesthetic diagnosis and treatment projects such as invisible orthodontics to restorative projects such as implant guides, temporary crowns and removable prostheses, 3D printing technology has fully proven in the field of dentistry. The dental digitization trend continues to penetrate the European and North American markets, but it is far from peaking and occupies a large market space in other parts of the world. With the continued iteration of 3D printing technology and new business models, this technology will become more important and essential for dental practices and laboratories.
3DN: Could you give us a Overview projects RAYSHAPE is working on?
After launching Edge E1, the new LCD dental 3D printer available in the European market this month, we are upgrading our post-processing products and supporting tools to increase post-processing efficiency and improve the working environment. At the same time, we are also working on expanding the product line of LCD 3D printers to meet the needs of different applications.
3DN: A last word for our readers?
First of all, thank you, the 3D natives team, and your readers, for this interview. We will be present at Formnext this year, so I invite our partners and those interested in learning more to visit us. Additionally, RAYSHAPE UK will host an Open Day in November following Formnext. You can find out more on our website HERE.
What do you think of RAYSHAPE and its continued international expansion into the 3D printing industry? Let us know in a comment below or on our LinkedIn, Facebookand Twitter pages! Don't forget to sign up for our free weekly Newsletter here, the latest 3D printing news straight to your inbox! You can also find all our videos on our Youtube channel.
*Cover photo credits: Rayshape