How a dental lab is shaking up CT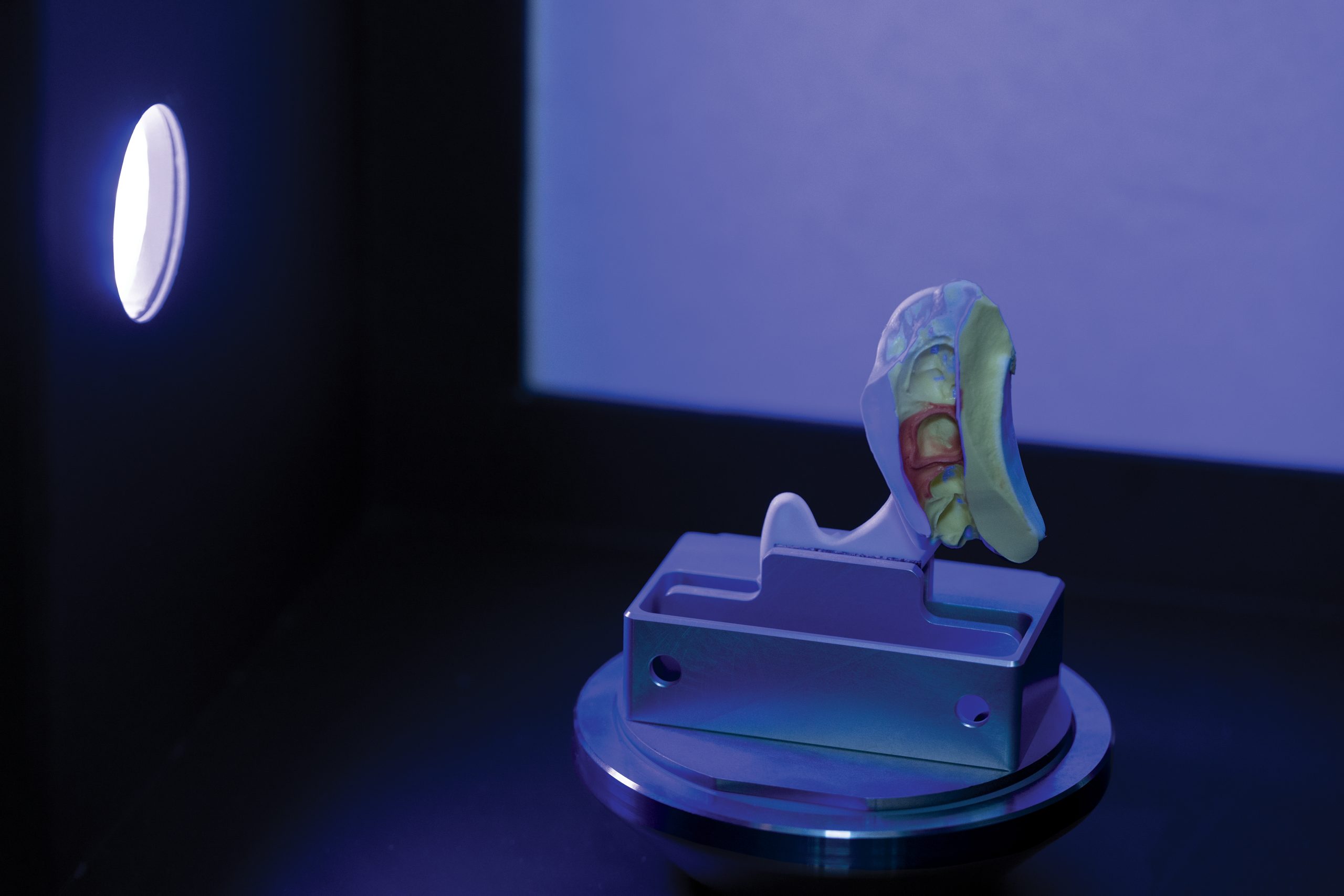 It may seem unexpected that breakthroughs in CT technology come from a dental laboratory. But forethought is exactly what California-based Glidewell Dental Lab is known for. In a field of manufacturing that demands as much volume as precision, the dental laboratory has developed scanners that strike the right balance between affordability, speed, size and precision, allowing them to evolve at any time according to market demands without support financially. risk.
But why would a dental laboratory need a CT scan to optimize its production? At the start of the Industry 4.0 revolution, Glidewell, the largest private dental laboratory in the United States, launched a unique workflow in which every case order submitted by dentists is scanned through a CT scanner and then perfected in a virtual environment. This proprietary system enables the production floor to produce precise dental products with fewer errors at a faster rate while applying AI-powered design software for greater precision and aesthetics. However, they ran into a critical problem: finding a commercial CT scanner that could handle their high workload.
Glidewell's digital workflow required modern technology in a field dominated by an artisan workforce of technicians and designers. Their initial exploration of digital scanning began with optical scanners. But optical scanners couldn't capture the finer details found in dental impressions, nor reliably capture the angles and curves of natural dentition. This made it difficult to consistently manufacture accurate products suitable for consumer acceptance.
Glidewell then tested several commercial scanners to find one that would meet their needs. But their experience with conventional industrial scanners was the same: failure after failure due to constant cycling, expensive technology that stretched their budget, and little room to scale with the increasing pace of the industry.
"The vast majority of scanners available were intended for universities and research institutes, not for use in a manufacturing environment," said David Leeson, senior vice president of engineering at Glidewell. "Because of this, apart from the fact that the available machines were expensive to buy, they were also expensive to operate."
It was during this process that the company realized that what it needed was far more unique than what the current market offered. They needed something with mass scanning capabilities, lower repair costs, high quality imaging, and fast uptimes. And that's when they thought, "Why not make one ourselves?"
Glidewell's engineering team was ready to start working on something that better suited the company's needs. Not only did the engineers fully understand the technology due to the time they constantly spent repairing previously used scanners, but they also understood that the dental industry was part of the major dental laboratory in the United States. As a team, they were up for the challenge. And as a company, they were eager for a chance to step into a whole new production space, leaving a Glidewell-shaped footprint in the Industry 4.0 revolution.
What they found addressed the three main problems encountered with conventional industrial scanners: cost, speed and size. By producing the scanners in-house, they were able to optimize the materials used during manufacturing, allowing for a sense of customization with the scanner itself. This meant that they could modify scanners to different specifications, allowing greater versatility from a single machine instead of buying several for different purposes. The low price also allowed the scanners to be scaled up, allowing the company to amass an impressive fleet of scanners to meet their production requirements.
Second, Glidewell scanners can scan incredibly fast. The scanning process itself can produce highly detailed, three-dimensional images at a resolution of 50 microns – a micron level that approaches the threshold of objects visible to the human eye, giving technicians a very detailed look at objects that they couldn't see otherwise – in just 30 to 60 seconds. However, scanning speed is only part of the whole process of saving time. Engineers had to account for cycle speed which has become a constant battle with conventional scanners. This led them to develop asynchronous meshing and reconstruction, which allows the production team to position and scan the next object while the first object is still being uploaded to Glidewell's internal cloud service, creating a fluid and constant cycle process.
Finally, the scanners have a small physical footprint. Today, Glidewell has filled its facilities with nearly 100 operational scanners. The ability to run so many scanners is critical to supporting their high-volume workflow and maintaining customer satisfaction.
"We solved a problem that was not only unique to us, but prevalent in other industries as well," Leeson continued. "We wanted to use our resources to help other companies break through the high barrier to entry that CT poses, democratizing a normally proprietary technology and improving the field of additive manufacturing as a whole."
To stay up to date with the latest 3D printing news, don't forget to subscribe to the 3D Printing Industry Bulletin or follow us on Twitter or like our page on Facebook.
While you're here, why not subscribe to our Youtube channel? with discussions, debriefs, video shorts and webinar replays.
Are you looking for a job in the additive manufacturing industry? Visit 3D printing works for a selection of roles in the industry.