NASCAR will implement 3D printed parts in next-gen race cars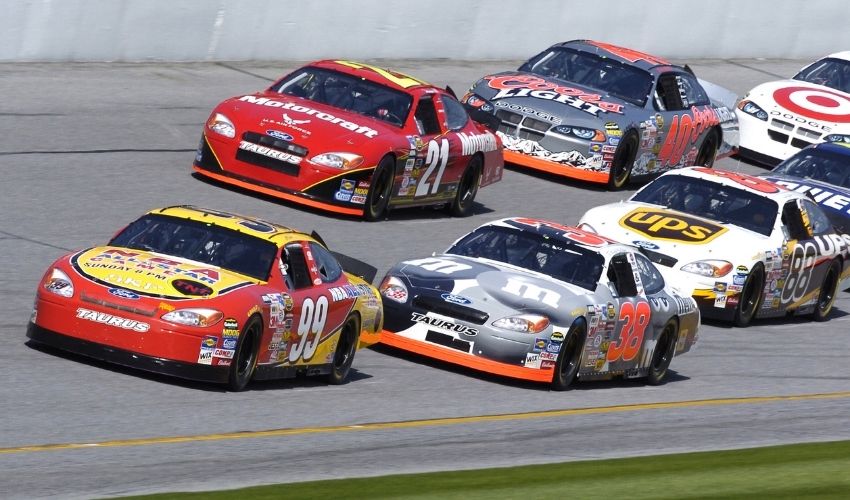 3D printing in the automotive industry is no longer a new topic. The industry has quickly embraced 3D technologies not only for prototyping and R&D, but also for the production of end-use parts in everything from electric cars to luxury vehicles. Racing teams in particular have seemed to embrace additive manufacturing for lighter and more optimized parts, with Formula 1 particularly trusting the technologies. Now NASCAR has shown its own confidence in 3D printing. 3D printing leader Stratasys and NASCAR have announced that they are collaborating to integrate 3D printed production parts into all NASCAR Next Gen race cars.
The Next Gen car, formerly known as the Gen-7 car, is the racing car currently used in the NASCAR Cup series. After delays due to COVID, it debuted in February this year and includes a number of cool features. And Stratasys has officially announced, through this partnership with NASCAR, that a 3D printed windshield air cockpit ventilation unit will be placed in every Next Gen car. Pat Carey, Senior Vice President of Strategic Growth at Stratasys, commented on NASCAR's increased commitment to the AM, saying "It's exciting to see the evolution of how NASCAR has used additive manufacturing in their vehicles. We've helped them go from 3D printed prototypes to final production parts on their high-performance race cars. This partnership is a natural extension of the relationship we've built over nearly 18 years with NASCAR teams like Joe Gibbs Racing and Penske Racing, who have quickly adopted cutting-edge technologies to improve their car designs and deliver benefits in terms of performance, and we are now happy to support the extension to all NASCAR Next Gen cars.
3D printing parts for NASCAR
NASCAR has decided to turn to additive manufacturing because these 3D printed parts will give them performance, flexibility, cost savings and improved aerodynamics, all extremely important components for a racing car. It is for this reason that they are implemented in the cars of every team currently competing in the NASCAR Cup Series. And Stratasys was the logical choice for a partnership since the company has already partnered NASCAR teams for almost 20 years, working with Joe Gibbs Racing and Penske Racing among others. The air ducts were printed by Stratasys Direct Manufacturing on the SAF™– powered Stratasys H350™ 3D printer using Stratasys High Yield PA11 (developed from the more sustainable castor oil). Then they were cleaned, finished, dyed and shot-blasted with DyeMansion post-processing equipment, continuing a partnership between the two that began in May last year.
John Probst, Senior Vice President, Racing Innovation, NASCAR, concluded, "The Next Gen car could not have been completed without working with NASCAR competition partners like Stratasys and Stratasys Direct Manufacturing. During testing, we realized we needed an additive manufacturing solution that could withstand high temperatures and that parts needed to be delivered quickly. We approached Stratasys Direct, and they delivered not only as a supplier but as a consultant on this project. They provided us with strategic direction on design, materials and the right additive manufacturing technologies to use to create the best performing parts for Next Gen cars. You can read more about the story in the STRATASYS press release HERE.
What do you think of NASCAR's new partnership with Stratasys? Let us know in a comment below or on our Linkedin, Facebook, and Twitter pages! Don't forget to sign up for our free weekly newsletter here, the latest 3D printing news straight to your inbox! You can also find all our videos on our YouTube channel.
*Cover photo credits: US Air Force photo by Larry McTighe, Public Domain, via Wikimedia Commons