Variety Adds Spice to Miyun Vacation – Travel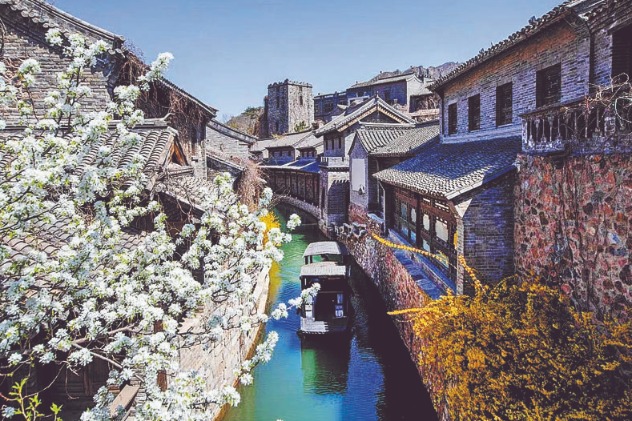 Beijing's northeast Miyun District has launched 10 holiday micro-routes to cater to residents' enthusiasm for going out during the upcoming holidays.
The routes cover the Great Wall and other major tourist attractions in the district, as well as its reservoirs. They also offer distinctive homestay experiences and a taste of rural life.
"Miyun is full of tourism resources that particularly attract motorists, cyclists and family travelers," said Wang Fengtong, director of the marketing center of the Miyun Culture and Tourism Bureau.
The itineraries allow travelers to savor what the neighborhood has to offer in two or three days.
"For example, travelers can see flowers all over the hills when traveling to Yunmeng Mountain," she said.
Yunmeng Mountain lies in the west of Miyun District and features high mountain peaks, deep valleys, unusually shaped rocks, lush trees and flowers, and meandering waterfalls and streams. The main summit rises to over 1,400 meters and is a popular destination for hikers and mountaineers.
Eight large flowers can be found in Miyun, and local authorities have developed a flower appreciation map for travelers.
All operations at the tourist site will strictly adhere to anti-pandemic measures, Wang said.
In Beijing Wtown, movable type printing, kite-making and flying experiences have been prepared for vacationers.
Stargazing and yoga classes are currently planned, according to Zhou Jianhong, sales manager at Wtown.
"Bookings for the Labor Day holiday started picking up in the second week of this month," Zhou said.
The city offers a water scene and a section of the Great Wall, with old cobbled streets and gray and yellow brick houses by the river.
Over 70% of hotel rooms are already booked for the upcoming holiday, and Zhou believes they will be fully booked later.
"Travelers have made more visits to the water city and stayed longer since the pandemic," she says.