United Robotic Systems launches cutting-edge 3D concrete printing services for residential homes, leading industries into new areas of investment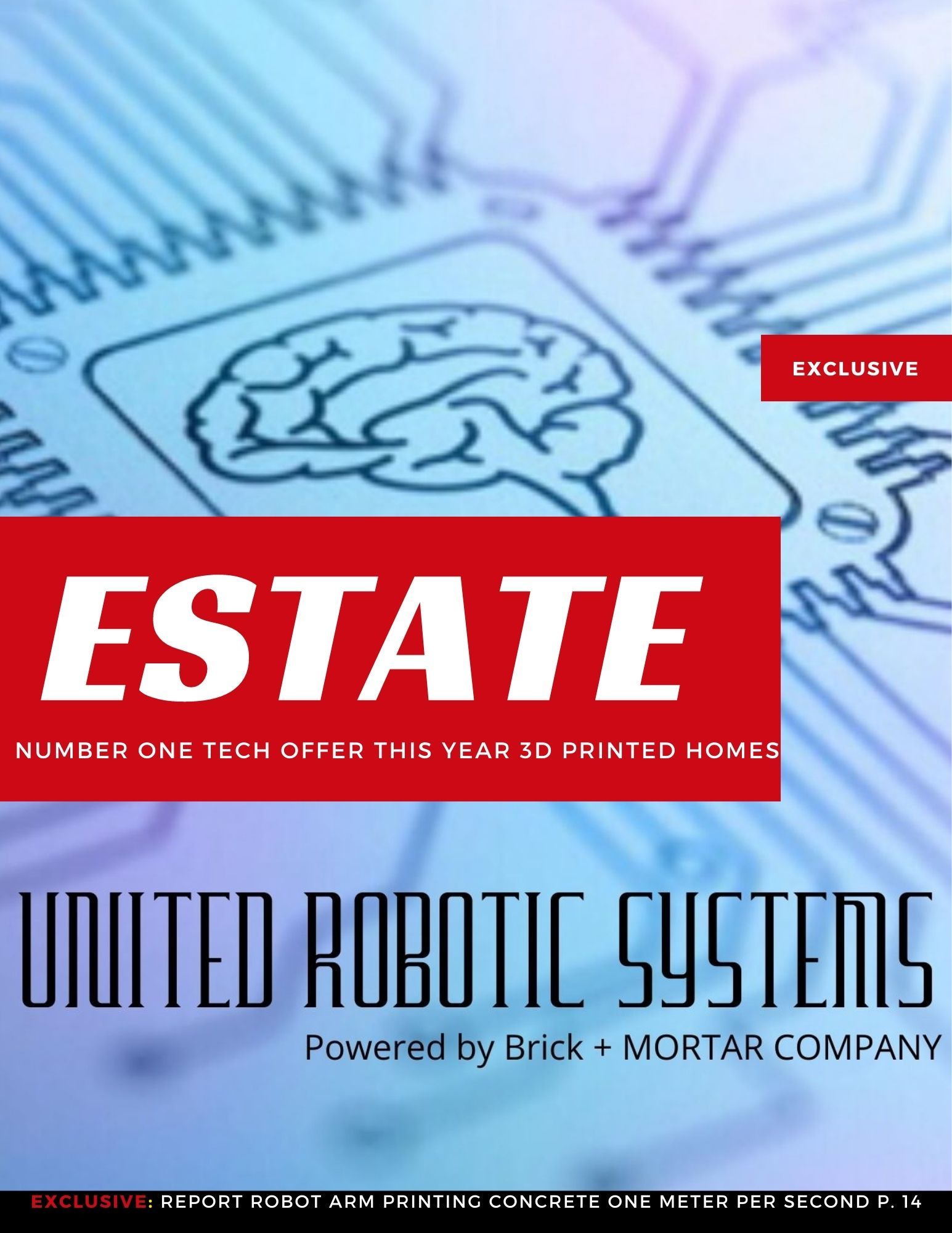 January 31, 2022 – Pompano Beach, Florida – United Robotic Systems, a leader in automated industrial solutions and a specialist in materials science, has been recognized in recent months for its pioneering three-dimensional (3D) printing services of additive concrete for residences. The company's innovative concrete printing services recently gained regulatory approval for use in residential construction projects and has continually been instrumental in sustaining a five-year boom in the global concrete printing market. impression on concrete.
The company's additive manufacturing process uses large 3D printers to make printed concrete houses. High-tech printers and injection nozzles control the direction and flow of building materials, similar to concrete, designed to withstand the elements and climate change. Printing is customizable to meet the specifications of any residential or commercial project, and printed materials are easily laid down layer by layer to fabricate building elements in their complete form.
United Robotic Systems' 3D concrete printing services provide exceptional design freedom, including the ability to build curved structures without the need for supports and introduce affordable, resource-efficient technology to the wider market. . The company's additive manufacturing technology is recognized around the world, including in Georgetown, Guyana, where the company used the technology to facilitate the construction of a 256-unit multiplex for disadvantaged students.
"While this technology may seem overwhelming, it's important to remember that additive manufacturing is here to stay," remarked Alshaun Baksh, chief technology officer at United Robotic Systems. "The world's leading Fortune 500 companies have invested in related technologies and concrete printing, including Apple, Ford, General Motors, JP Morgan, Bank of America and Tesla. The technology presents unprecedented opportunities in commercial and industrial construction, and even holds promise for next-generation residential development using 3D printed and manufactured homes," he added.
A Pompano Beach-based company, United Robotic Systems' use of technology underscores its commitment to sustainability, integrated solutions and additive manufacturing with a 24-hour print time for all projects.
To learn more about United Robotic Systems and its cutting-edge technologies, please visit UnitedRoboticSystems.com.
Media Contact
Company Name: United robotic systems
Contact: Alshaun Bakch
E-mail: Send an email
Country: United States
Website: https://unitedroboticsystems.com/