World's tallest 3D-printed concrete building completed in Oman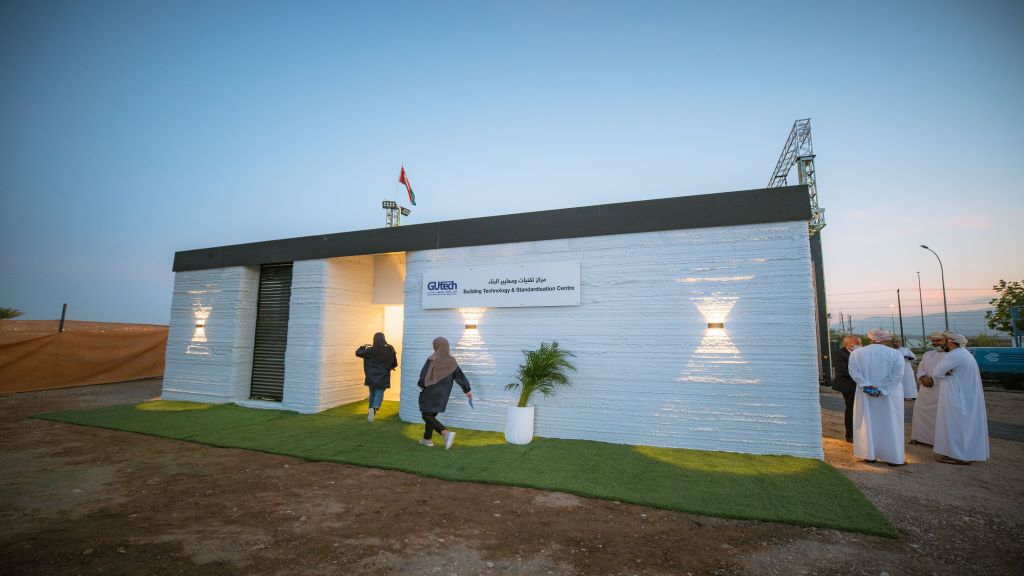 A team consisting of Danish 3D printer manufacturer Cobod, Mexican cement company Cemex and Germany's Oman University of Technology (GUtech) have produced the world's largest 3D printed building using real concrete .
The 190 m² structure is designed like a typical Oman house, with three bedrooms, a living room, a kitchen and a reception area.
The concrete used for the walls of the house cost €1,600, with Cobod claiming that the printable dry mortar typically used in printed buildings would have cost upwards of €20,000.
The development work took place in two stages, the first of which involved the training of the Omani crew and the development of the recipe for the concrete, followed by its construction over five days.
Henrik Lund-Nielsen, founder of Cobod, noted"While we were happy to help cement and concrete manufacturers develop 3D printable dry mortars, we also insisted on a solution using real concrete made from locally available materials, which will be needed for the massive application of our technology."
Juan Romero, Executive Vice President of Sustainability at Cemex, said, "The introduction of this groundbreaking 3D printing system is a testament to our customer-centric mindset and our relentless focus on innovation and sustainability. continuous improvement.
Hussain, Acting Rector of GUtech, said, "Today's exhibition of the 3D-printed building is perhaps the first step in a 1,000-mile journey. A step that will not be successful without the support of all parties involved.
"In this regard, I sincerely thank all the local and international parties that contribute to supporting the center and the university. We hope that this center will play its part in supporting Oman's efforts to achieve Oman's Vision 2040.