ETH Zurich uses 3D foam printing to produce recyclable formwork in concrete pouring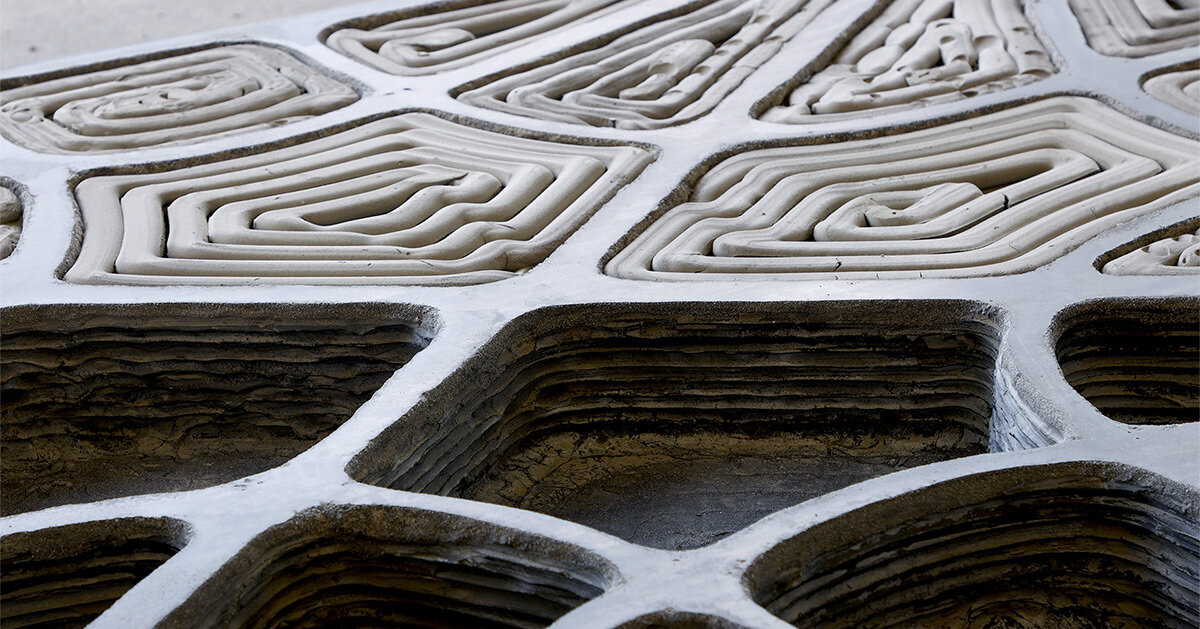 explore the potential of 3D foam printing in construction
building geometrically complex shapes for concrete elements optimized for resource efficiency is often wasteful and labor intensive. to answer this question, in their latest research project, the DBT unit of ETH zurich college explores how foam 3d printing (F3DP) can be used to produce complex shapes for fixed or temporary functional forms and recyclable in concrete pouring. the resulting inorganic composite elements save up to 70% concrete, are also lighter and exhibit improved insulation properties. printable mineral foams made from recycled waste are developed at ETH zurich in collaboration with fenX AG.
all images courtesy of DBT
generate impact in the construction sector
the DBT unit of ETH zurich (find out more here) has developed a prototype that demonstrates their new approach, through the geometry of a 2 x 1.3 m ribbed slab with point supports in each corner. the arrangement of the ribs follows the isostatic lines derived from the main stress pattern, the resulting geometry requiring 24 formwork elements in 12 unique shapes. these items are all made with a foam robotic 3D printing setup. then, they are placed manually inside a conventional wooden perimeter formwork, before pouring ultra-high performance fiber-reinforced concrete (UHPC). after hardening, the wooden formwork is removed from the prototype, and the building structural element is completed.
this new manufacturing technique is expected to have a considerable impact on the responsible and sustainable consumption of resources and energy in the construction industry. the newly introduced approach allows the fabrication of geometrically complex foam elements which were previously impractical and unnecessary to produce with conventional methods. foam forms produced with F3DP can be used as hold-in-place applications or removed and recycled for printing the next form.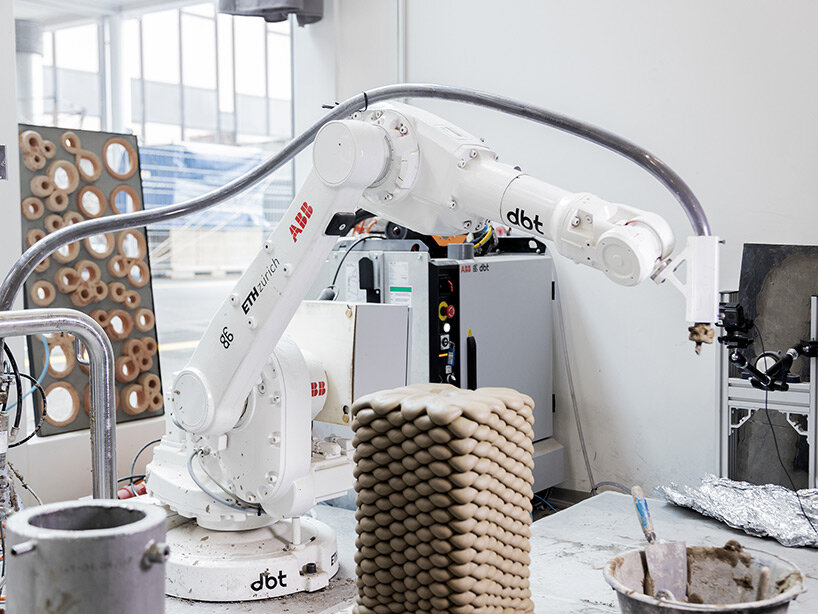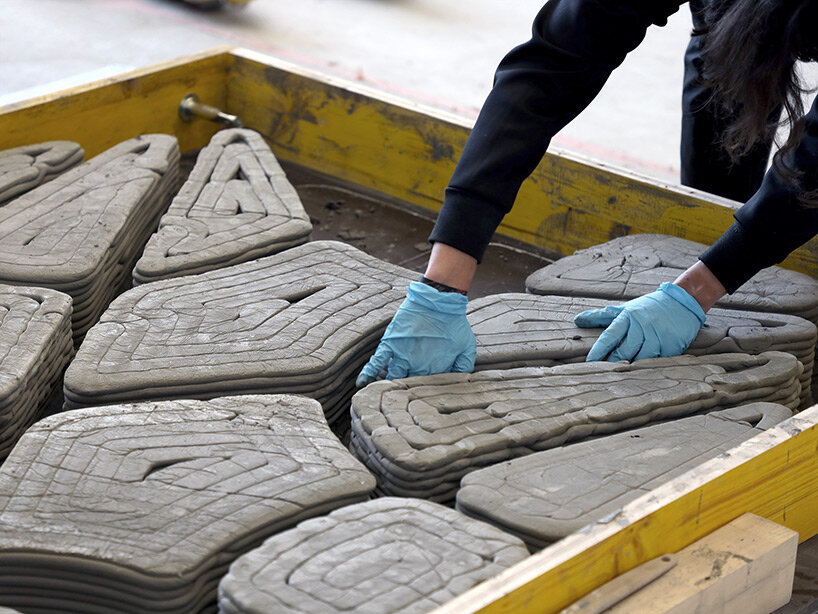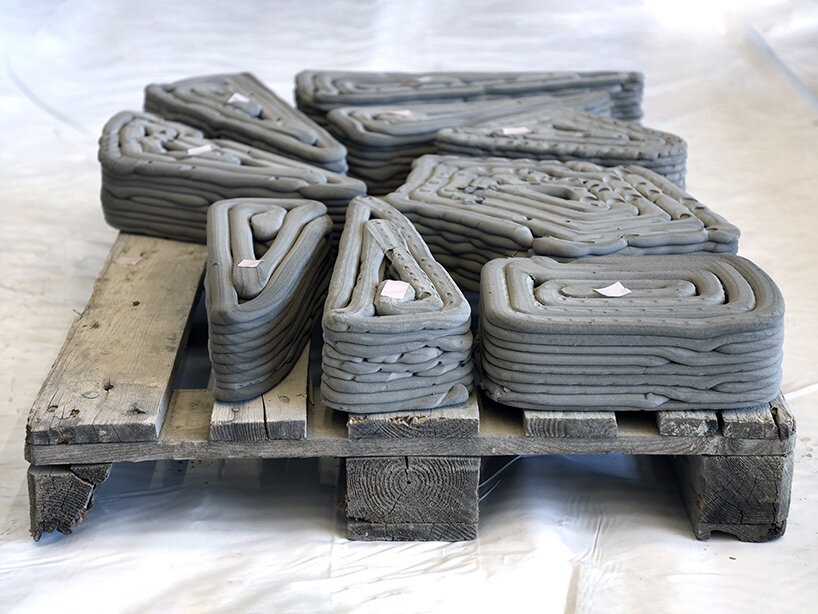 project information:
Last name: mousse
designers: the DBT unit of ETH zurich
myrto katsikopoulou I design boom
December 14, 2021