The best 3D printing applications presented at Formnext 2021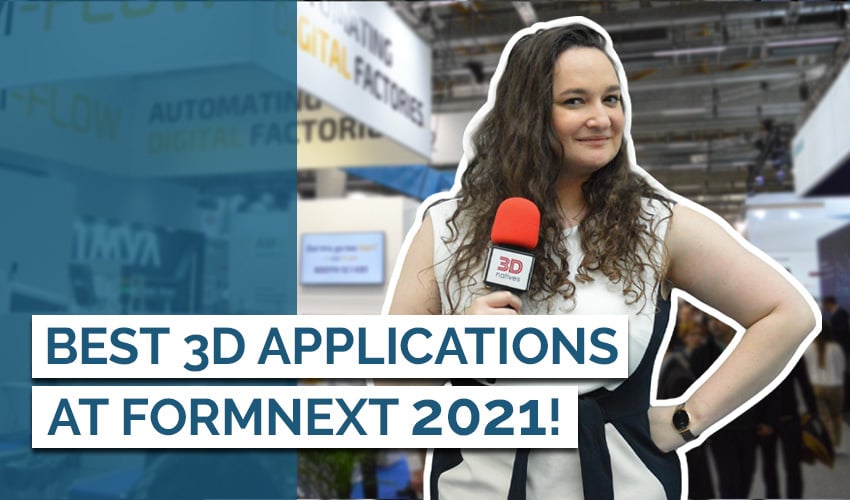 While we were at Formnext last week we saw a lot of amazing innovations and machines. While it was clear that sustainability and industrialization were key trends at the event, many other applications were showcased including toys, those for the food industry, interior design and more. . But what exactly were the best Formnext 2021 applications? To answer this question, we took a tour of the show to discover some of the best applications presented by the more than 600 exhibitors present.
Follow us in our exploration of the Siemens, Massivit3D, Polymaker, Caracol and BE-AM stands to discover the applications they had offered. From a giant metal bribe to a concrete table to a David-Bowie-inspired car and more, find out what we thought were the most exciting applications of the event.
What do you think of our choices for the best applications for Formnext 2021? Did you see others that you liked or were you able to visit some? Let us know in a comment below or on our Linkedin, Facebook, and Twitter pages! Don't forget to sign up for our free weekly newsletter here, the latest 3D printing news straight to your inbox! You can also find all our videos on our Youtube channel.