Creative Graphics opens a new unit in Ahmedabad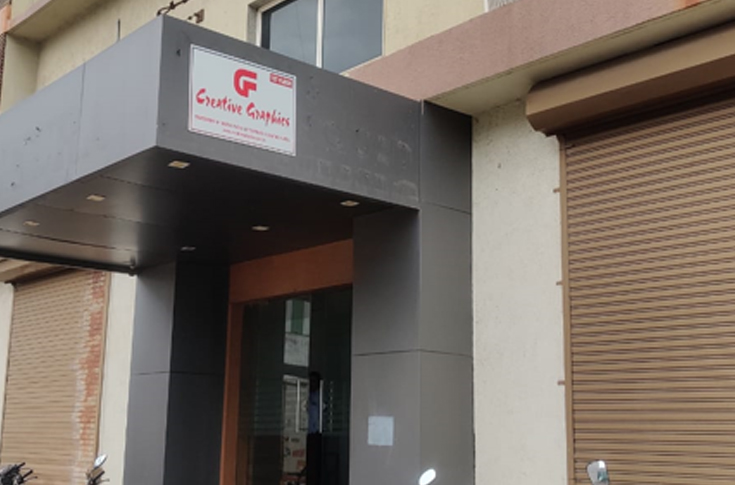 Noida-based flexo prepress company Creative Graphics has opened a new flexo printing plate unit in Ahmedabad. This is the company's sixth unit after Noida, Baddi, Mumbai, Hyderabad and Chennai. As a result, Creative has grown into one of India's largest multi-site flexo prepress houses.
Deepanshu Goel of Creative Graphics said, "We aim to serve our customers faster by establishing facilities near them. The unity of Ahmedabad is part of this vision. We established the unit in January 2021. The city is a strategic location and a hub for the printing and packaging industries. The other reason being that few of our big clients are based in Ahmedabad. We provided them from other places. Now we are close to them and we can serve them faster and better.
The plant is self-sufficient and is equipped with an automation engine, an imaging engine and Esko's Spark 5080 CDI; DuPont Cyrel 3000 PS and DuPont Cyrel 3000 EVO EC processor (exposure unit) from DuPont and Kodak Flexcel NX 4260.
The company serves approximately 100 factory customers spread over an area of ​​10,000 square feet.
"Our vision is to be the best prepress service center for the printing and packaging industries, and to achieve this we work closely with our customers. We want to give them what they want with the best in technology and service, "Goel said.
He added that although the market has shrunk and most converters are slowing down due to the pandemic, things are returning to normal. "The pandemic has affected us geographically, not the whole country at once. It has affected nearly 30% of the total demand for flexo plates. The stationery market was gone, tobacco factories were closed and similar things happened with alcohol, "he said.
Meanwhile, Creative offers a photopolymer sleeve factory in Noida. Goel said it would allow seamless printing and faster turnaround time. The plant is partially operational because work has been delayed due to the pandemic.
"It's vertical integration for us since we serve the same market. We want to grow in double digits, "he said.
About 270 people work at Creative's six locations.
/ news / creative-graphics-opens-a-new-unit-in-ahmedabad-55215
Creative Graphics opens a new unit in Ahmedabad

https://www.printweek.in/Utils/ImageResizer.ashx?n=http://img.haymarketsac.in/printweek/0b823dc0-27f7-4f40-ad9d-78dc35600881.jpg