NSW Police seize chemicals from former ADF member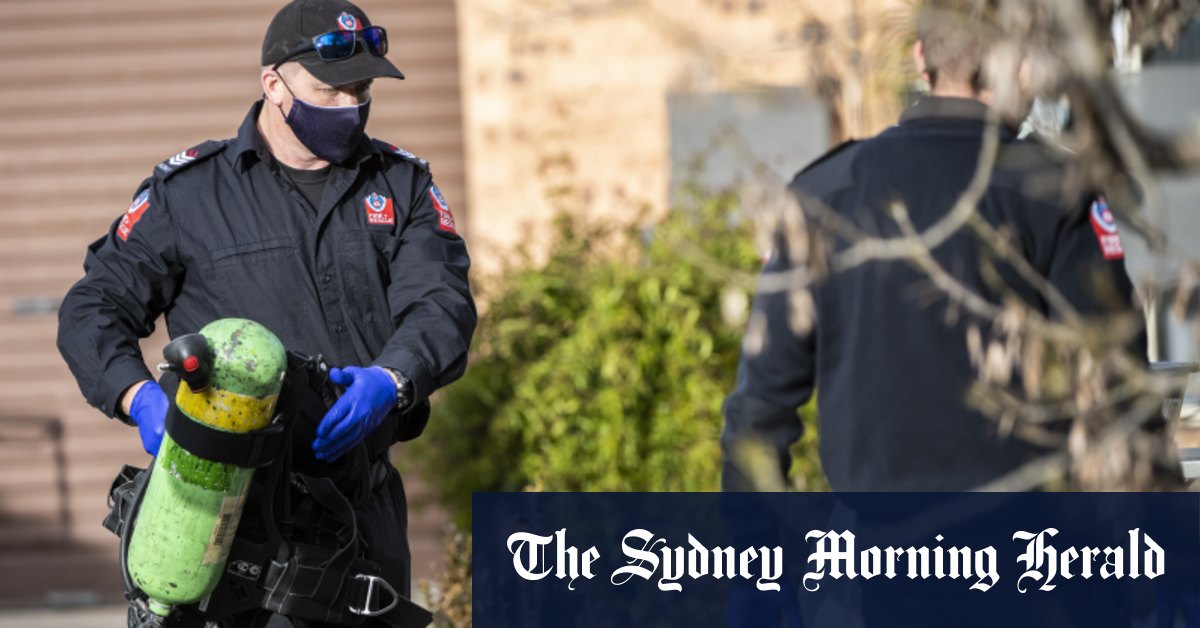 Police arrested a former member of the Defense Forces and seized chemicals that could be used to make explosives during a major operation in Picton, south of Sydney.
Investigators are investigating whether Michael Brown, 54, who allegedly received extensive training with bombs thanks to his military experience, is an "end of the world preparer" or was preparing for an act of terrorism by using the chemicals that he had collected.
Raids on two addresses in Picton, the Man's House on Argyle Street and another house on Wild Street nearby, began Tuesday morning as part of a joint investigation by NSW Police and Australian Federal Police on alleged firearms offenses.
The investigation was launched after AFP learned of a number of suspected imports of gun parts, chemicals, 3D printing materials, laboratory equipment and portable radio equipment at the beginning of the month. The agency then passed the information on to NSW Police.
House searches uncovered a stockpile of chemicals, bulletproof plates that could be used in bulletproof vests and $ 200,000 in cash, police said.
"Currently, specialist police are evaluating a range of different chemicals potentially used to make explosives," said Chief Detective Inspector Paul Albury, head of crime at Camden Police Area Command. "We already have serious concerns about the stock. "
Officers from the bomb squad and the Counterterrorism Command were among those involved in the operation on Tuesday. Police were assisted by Hazardous Materials Specialists from Fire and Rescue NSW.
Mr Brown's family are said to be shocked by the arrest and help police with their investigation.