AMC uses 3D printing to treat skin cancer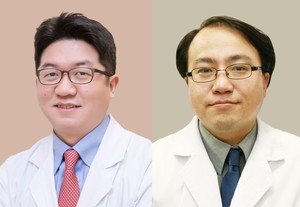 Researchers at Asan Medical Center have developed a method of using 3D printing technology to reduce unnecessary skin resections and the risk of recurrence by precisely removing only the cancerous lesion during breast cancer surgery. skin.
Until now, hospitals have mainly performed skin cancer surgery by performing Mohs surgery and capsulectomy.
However, there were limits to each surgery.
Mohs surgery, which can minimize resection of normal skin, took a long time and was only applied to treat relatively small skin cancers. In comparison, capsulectomy depended on the shape of the lesion on the skin and was difficult to use for skin cancers formed deep along the neural tube, cartilage, or embryonic fusion plane.
The AMC team, led by Professors Choi Jong-woo from the Department of Plastic Surgery and Kim Nam-gook from the Department of Convergence Medicine, modeled the patient's skin and lesions in three dimensions based on information obtained by computed tomography (CT) or magnetic. resonance imaging (MRI) imaging of skin cancer patients.
Subsequently, the team projected the lesion shape vertically onto the surface to ensure an accurate resection range, and then printed the resection guide with a 3D printer.
The research team also produced a sophisticated body phantom and quantitatively measured the guide's accuracy.
As a result, when the team confirmed an invading area of ​​the lesion with a CT scan or MRI magnetic resonance imaging, they were able to confirm the depth, width and length of the lesion, allowing the range to be defined. exact resection.
When using technology in today's medical field, doctors can place a 3D skin cancer surgery guide on the anesthetized patient's face, which shows the three-dimensional skin tumor area on the patient's skin. exactly according to the shape of his nose and ears. .
By following this guide, surgeons can accurately remove cancerous lesions by marking multiple resection areas corresponding to the size of the tumor.
The team expects the 3D Skin Cancer Surgery Guide to minimize the area of ​​resection, which traditionally depended on the surgeon's experience, and ensure accurate and safe surgical results by establishing a surgical plan tailored to suit. each patient on the basis of detailed measurements.
"If a hospital uses the 3D printer guide to excise skin cancer of a certain size or more visible in various images, it can ensure an accurate resection margin, reducing the possibility of reoperation or recurrence while by preserving normal skin, "said Professor Choi. . "As the method can improve the aesthetic effect, it can also greatly contribute to improving the patient's quality of life after surgery."
Professor Kim also said, "This study is significant in producing a 3D printed surgical guide that can precisely excise skin cancer and assess its accuracy with a sophisticated phantom body."
Kim added that the team will continue their research to help patients and doctors by applying patient-specific 3D printing medical devices in various fields.