How additive manufacturing is gaining momentum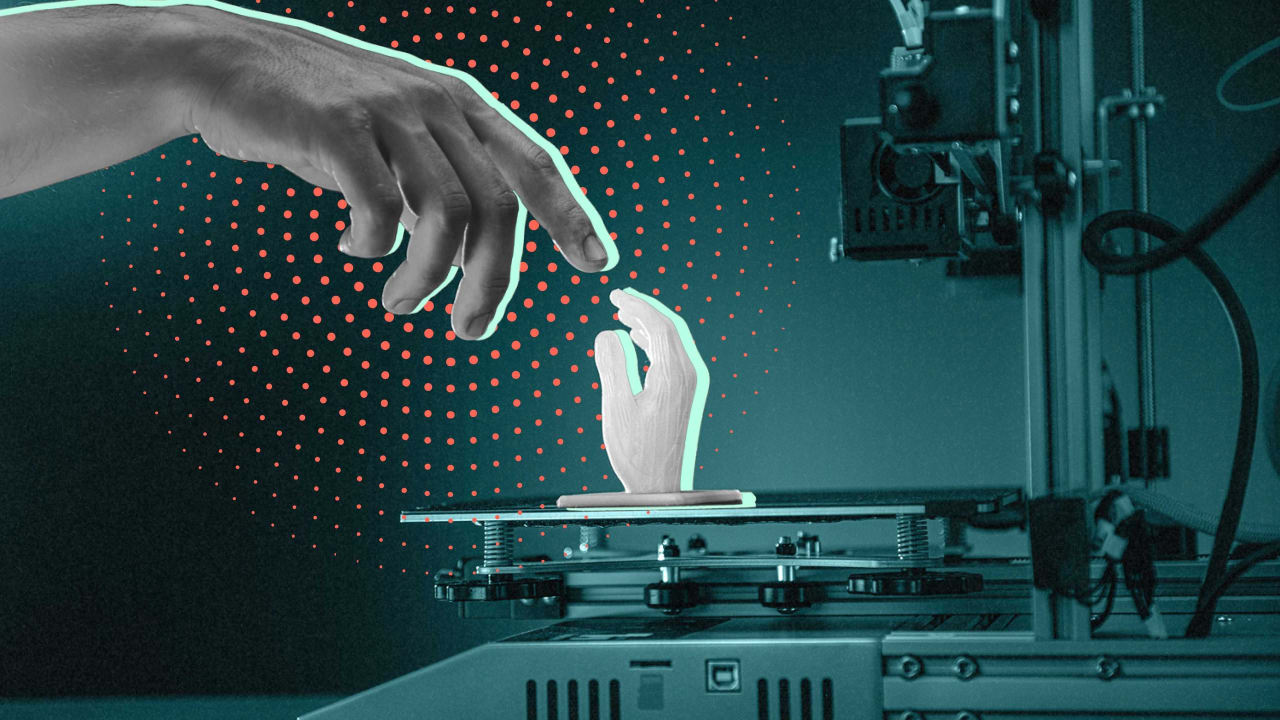 In May, the White House unveiled its AM Forward Initiative, a broad plan to accelerate the use of additive manufacturing (AM) in the United States.
The initiative comes at an inflection point for the additive manufacturing industry. AM, also known as 3D printing, is not new, but historically its primary use case has been rapid prototyping. End users would print prototypes and then use traditional manufacturing methods to enter mass production. This continues to be a very valuable use for 3D printing.
But through the pandemic, AM has become a valuable tool for companies suffering from supply chain bottlenecks that continue to ripple through the global economy. Some manufacturers found they could make high-value, specialized parts that were already taking months to arrive from overseas factories. But onshoring was not limited to unique and complicated pieces. For example, hospital systems and healthcare providers have used 3D printers to manufacture face masks and other protective equipment, proving the value of AM for just-in-time manufacturing.
In recent years, the additive manufacturing industry has taken giant steps to use 3D printing on a large scale. SmarTech Analysis predicts that the global additive manufacturing market will reach $50.8 billion by 2030. Here is what will drive this growth:
IoT AND AUTOMATION TO SCALE AM IMPLEMENTATIONS
AM companies offer their solutions in the form of platforms that can cover the widest possible range of industries and applications. Improving factory connectivity and automating workflows will make it easier for manufacturers to operate large fleets of 3D printers with world-class efficiency. This includes design validation, quality assurance, work order management, traceability and inventory.
MATERIALS INNOVATION
Manufacturers must choose the most appropriate material for each application. Historically, adding a new material for 3D printing has been a slow process and due to the small size of the prototyping market, large polymer material manufacturers were skeptical about investing in AM materials. That has now changed as we continue to see industry giants fully on board with smart 3D printers supporting an explosion of new custom photopolymers and thermopolymers.
Some polymers may need to be stiffer, reinforced with carbon fiber, while others need to be able to withstand extreme environments such as those encountered on spacecraft. Flexible and biocompatible materials are needed for medical and dental applications. Additive manufacturing companies increasingly offer dozens, even hundreds, of materials and support their customers in the search for materials to find the material best suited to their needs.
HIGH QUALITY WORKMANSHIP
Manufacturing is a game with tight tolerances and consistency. Thanks to printing processes, careful thermal controls, sensors to manage the processes, and better production-grade materials, today's industrial 3D printers are incredibly accurate and consistent enough to be used in the manufacturing industries. automotive, aerospace and healthcare.
WIDE APPLICABILITY
In the past, the 3D printing industry was largely dominated by start-ups, with individual manufacturers only offering one or two solutions. Innovation from startups continues, which is essential for the future of the industry, but additive manufacturing leaders are now able to provide a full range of bespoke solutions so that companies can find the optimal solution. for their applications.
COMMUNITY OF EXPERTISE
Manufacturers are using 3D printers in ways we, the machine makers themselves, could never have imagined. This effort stimulates an ecosystem of experimentation and expertise. Users share their knowledge and train the next generation of makers. This, in turn, accelerates the adoption of additive manufacturing throughout the supply chain.
The 3D printing industry has long promised a time when its products could meet the demands of large-scale manufacturing. This moment has arrived. Manufacturers are moving their 3D printing machines from the engineering lab to the shop floor, unlocking a range of much-needed benefits: faster and more flexible supply chains, improved durability, reduced inventory requirements, cycle times shorter design times and faster time to market.
Major automakers have increasingly embraced the technology, and through the White House's AM Forward initiative, some of America's largest manufacturers have pledged to demonstrate demand for 3D printed parts in their supply chains. . As part of this commitment, they will help small and medium-sized manufacturers adopt the technology.
Additive manufacturing is no longer a niche industry; he has nowhere to go but up.
---
President and CEO, Stratasys