Lincoln artists use the sun to inspire creation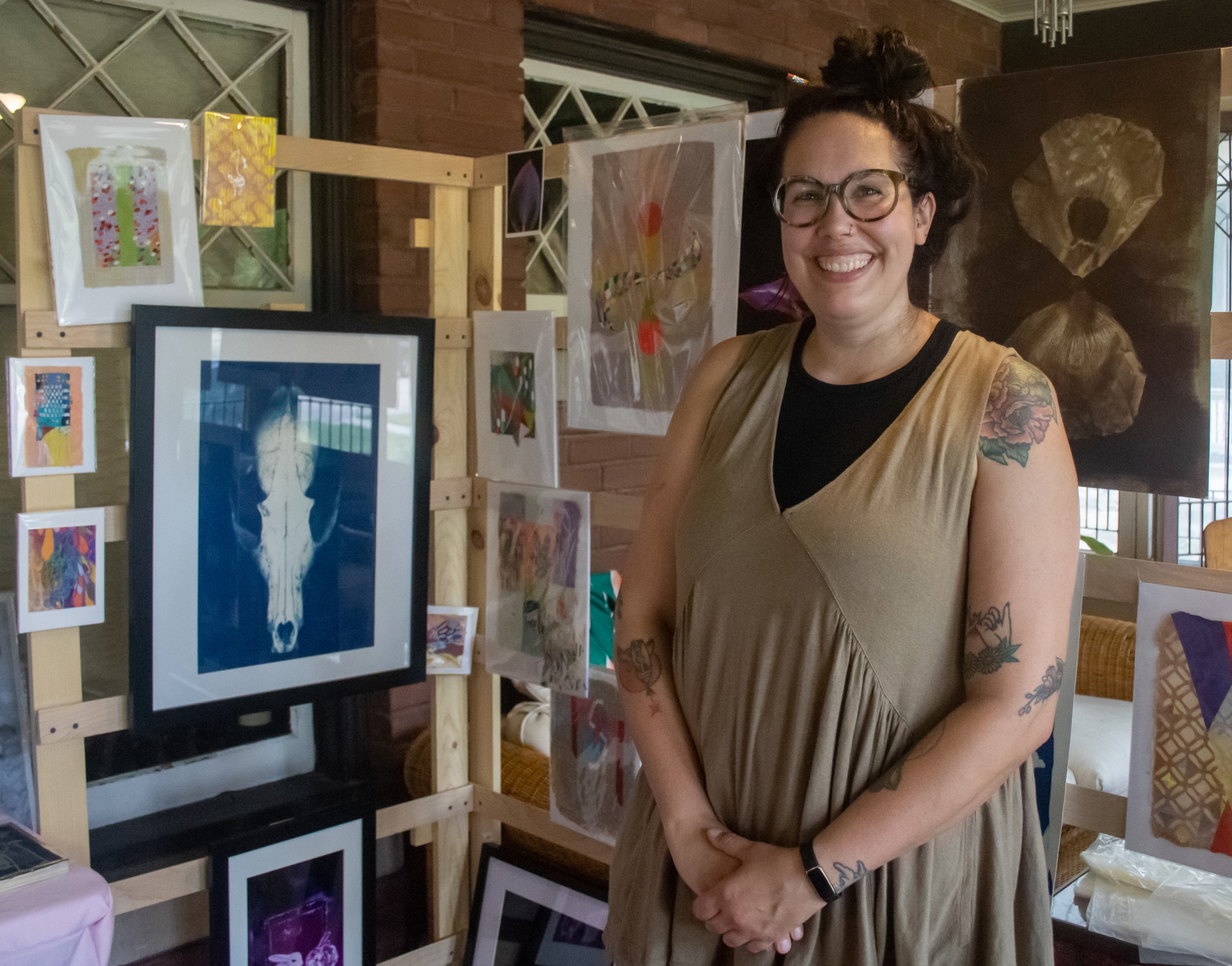 LINCOLN, Neb. (KLKN) – As the summer sun continues to beat down on the town of Lincoln, the last thing you would expect would be to use the heat to your advantage to create art.
That's exactly what two local artists did as part of the Lincoln Porch Art Palooza interactive stop.
Beautiful artist Hannah Demma and photographer Matel Rokke stood outside near 19th and C Street to help Palooza enthusiasts create cyanotype prints.
"Were [using] natural objects like leaves and feathers and you put them on the paper, and the sun basically prints them on the paper, and then you wash off the chemicals in the water," Demma said.
The result is a special blueprint of the designs that participants choose to make by placing objects on chemically coated paper.
But creating art isn't the only option South Lincoln event tourists have to do.
They also had the chance to support their local artists by purchasing their original works which were displayed all around the sponsored homes.
"It's really great that the community supports local artists and has the opportunity to buy art for their homes at all kinds of prices," said Demma.
Demma said she was happy to take the cash, due to the intense heat, as she was selling goods enjoyed by people of different ages.
"So buying local is always a big thing, and that matters to artists as well," Demma said. It's also fun to get into this neighborhood where it's such a different socio-economic background that drives all the play."
The Porch Art Palooza consisted of neighborhoods south of the State Capital Building that had an 8 pre-determined path that would take visitors through 30 porches with over 40 participating artists.
"I just think it's really fun to talk about art all day," Demma said. "It's not even necessarily about selling art, it's just fun to talk to people who are interested and want to know more about the processes we use."
The event ended at 6 p.m., but for those still craving artistic styles like the mediums used by Demma, you can visit her installation at Turbine Flats located at the corner of 22nd and Y Streets to 20 August.