Daimler Buses enables customers to 3D print spare parts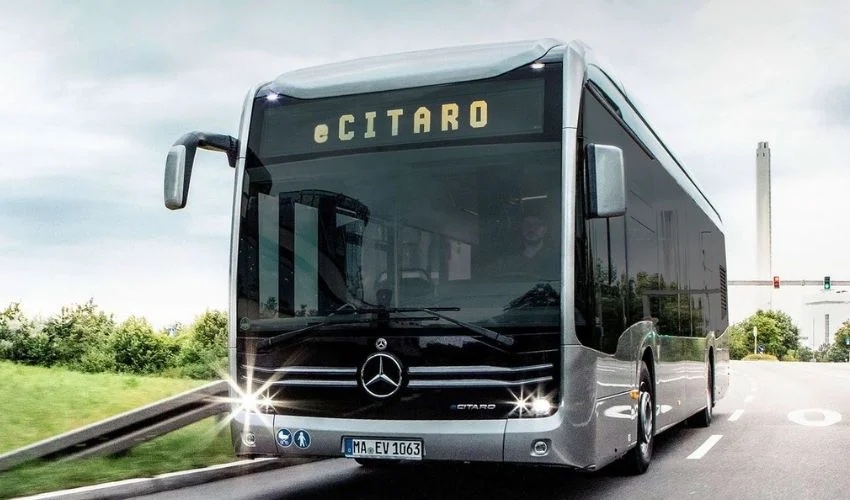 Soon, the bus companies Mercredes-Benz and Setra will be able to 3D print parts for their vehicles themselves. The news comes straight from an announcement by component manufacturer Daimler Buses in a press release. With this initiative, the manufacturer wants to put an end to time-consuming parts shipments by offering its customers the possibility of manufacturing spare parts quickly and inexpensively from its own premises. Although this decision may seem surprising, it is not the first time that Daimler Buses has turned to additive manufacturing. In 2017, the company was 3D printing more than 780 spare parts for its vehicles and last year the company had already developed a mobile 3D printing center in a container to facilitate access to 3D printed parts for its clients.
In the future, in order to print spare parts for Mercedes-Benz buses, transport companies will only need a certified 3D printer, a one-time registration process and a license to the required part in the desired quantity. In this way, all companies with Daimler Buses vehicles will be able to create their own "mini spare parts factory" themselves. And to be able to regulate this whole process, Daimler Buses has called on its digital services brand Omniplus.
How to 3D print your own spare parts with Daimler
In the press release, Daimler Buses noted that the new service offered to customers is similar to streaming platforms, the idea being that it can be used anytime and anywhere. Bus companies must first register with the online 3D printing license store and indicate the 3D printers they own. Then they just need to buy an encrypted 3D printing license to get the digital files of the parts they want. Once the print is complete and the component obtained, the license expires without the data being saved. And if shipping companies want to make a specific part that their 3D printers can't, Omniplus partners could also be called upon to do the printing.
According to Daimler Buses, more than 100 parts and 1,500 components are currently available, and the number is expected to increase in the coming months. With this new application, the component manufacturer hopes to make its parts available more quickly by limiting supply chain problems. The company notes that through this, companies will experience benefits including faster availability of parts, shorter supply chains and cost savings. You can find out more HERE.
What do you think of the new Daimler Buses project? Let us know in a comment below or on our Linkedin, Facebook, and Twitter pages! Don't forget to sign up for our free weekly newsletter here, the latest 3D printing news straight to your inbox! You can also find all our videos on our YouTube channel.