What can we expect from the long-awaited return of Formnext 2021?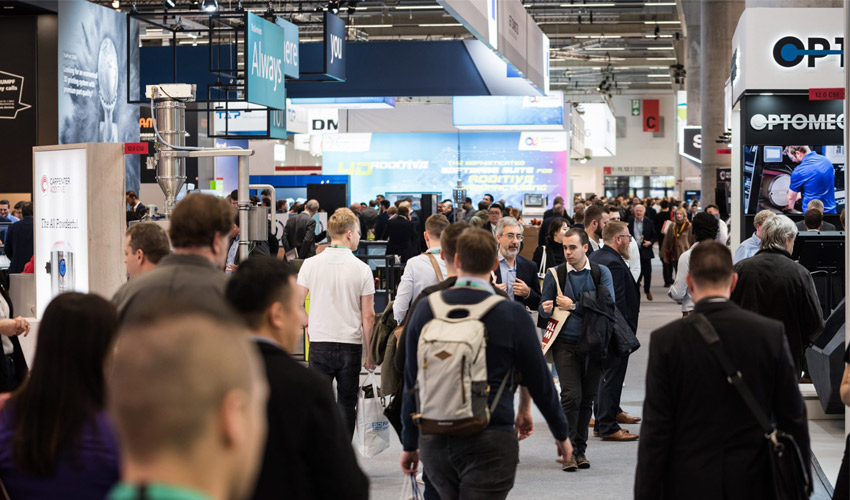 Next Tuesday, Formnext 2021 will open its doors in Frankfurt, and will welcome, after an 18-month absence, the entire additive manufacturing ecosystem, between exhibitors, researchers and visitors. More European players are expected this year due to the health crisis – it is likely that many American and Asian companies will unfortunately not make the trip. But let's be honest, after all this time without dating, we are delighted to see each other again at this annual German event! According to the organizers, 600 exhibitors will be present from November 16 to 19, of which 55% will come from abroad, which is an encouraging statistic given the current situation. But what exactly will be presented at the show? What can we expect from this latest edition?
In 2019, the Formnext trade fair was a great success, as it worked to confirm the role and place of additive manufacturing in the industry. 852 exhibitors and 34,532 participants set foot at Messe Frankfurt, demonstrating the maturity of 3D technologies. The growing importance of metal additive manufacturing was highlighted, as well as materials such as silicone, ceramics and high performance thermoplastics. This year, the focus seems to be on the automation and repeatability of the processes. Namely, how to offer users a solution that allows greater productivity while addressing reliability issues.
The organizers are as enthusiastic as we are, commented Sascha F. Wenzler, Vice President of Formnext at Mesago Messe Frankfurt GmbH,"The incredible response we have seen from exhibitors and the AM industry as a whole, including those based outside of Germany, underscores the importance of Formnext as a premier international event. plan in this area and the strong desire to meet and interact in person again. . It also demonstrates that this dynamic in-person exhibition is crucial for a highly innovative industry like ours as a platform to showcase innovations and discuss them with international industry professionals. It is the ideal springboard for launching sustainable and forward-looking technological developments. "
What's new at Formnext 2021
As you can imagine, Formnext is often the scene of launches, new solutions and important announcements. This edition is no exception to the rule. This year, many machine builders announced new products! If we focus on 3D printers, we can talk about Nexa3D, which will present its entire range of resin solutions as well as a younger brother, everything having been designed to promote 3D printing in series. Mimaki will also be present with a small format material jet machine, the 3DUJ-2207.
Regarding companies using extrusion technologies, Essentium from the United States will present the double extruder HSE 240 HT, while the Russian manufacturer Anisoprint will exhibit the PROM IS 500, which offers a print volume of 600 x 420 x 300 mm. Robotize will present for the first time its large format solution ARGO 1000 which integrates Roboze Automate, a feature that allows to go further in the automation of the printing process.
Ultimately, Ricoh apparently embarks on the metal binder jet with a new machine on display at its booth. In addition, fair attendees will be able to check FuseLab FL300M which, after three years of research and development, finally arrives on the market. It is equipped with an exclusive extrusion technology to design metal parts.
Let's continue on this idea of ​​automating the additive manufacturing process with some exhibitors who will present industrial post-processing solutions. An example is the Israeli manufacturer XJet, which will present its SMART machine, designed to facilitate the removal of print media. The company AM solutions will also be present with its post-treatment solutions, including the new S1 Wet, which eliminates residual powder, homogenizes the surface and smoothes your metal parts.
For those who are interested, attendees can also expect interesting exhibitors from the very first European partner country, Italy, for Formnext 2021. Companies like Lincotek, Mimete, Robotize, WASP and others will be at the show to highlight the importance of Italy in the AM industry in the special exhibition area. There will also be presentations and special content dedicated to the nation in Formnext magazine.
Conferences and awards
The Formnext trade fair is also an opportunity to come back to concrete application cases and feedback from the major players in the sector. Several conferences and workshops will take place during these 4 days, so do not hesitate to consult the agenda HERE.
Finally, the event will reward the most innovative startup; the 7th edition of the Start-Up Challenge will select the finalists this year on November 16. Among them: the Danish startup Atlant 3D Nanosystems, the American startups Azul 3D, Fited and Print Parts, and finally the Swedish Nobula. Another awards ceremony will take place, the Purmundus Challenge. This challenge aims to reward the most innovative project in sectors as varied as medicine, robotics, 4D printing, virtual reality, etc. The winner will be announced on November 18.
In any case, the entire 3Dnatives team will be present in Frankfurt to share the latest innovations in the additive manufacturing sector. Do not hesitate to follow our dedicated page so as not to miss anything! Will you participate in Formnext 2021? Let us know in a comment below or on our Linkedin, Facebook, and Twitter pages! Don't forget to sign up for our free weekly newsletter here, the latest 3D printing news straight to your inbox! You can also subscribe to our dedicated and free Formnext newsletter here.
* Cover photo credits: Mesago / Mathias Kutt