Palmyre museum escapes disaster as laundromat burns down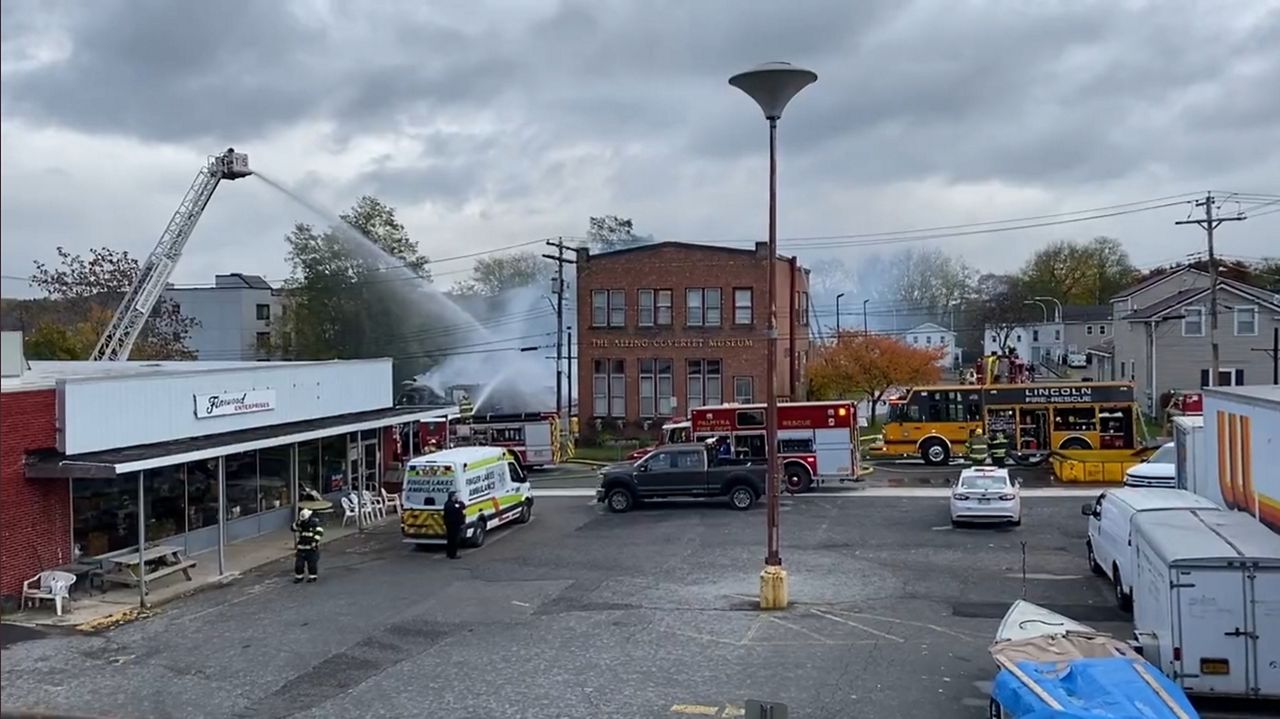 PALMYRA, NY – A laundromat in Wayne County has been destroyed after intense flames ravaged the building.
The fire broke out around 10 a.m. on Wednesday at the Palmyra Coin-Op Laundry, located on William Street in the village.
The flames drew a lot of community attention and several people posted photos and videos on social media as the structure burned down.
The Alling Coverlet Museum is located next to the laundromat. The museum, built in 1901 as a newspaper printing house, suffered burns to the side of the building, according to retired executive director Bonnie Hays.
She and other members of the museum were in the building's kitchen when the fire next door caught their attention.
"We saw the fire and it was just terrible," Hays said. "And you could tell it was going and getting bigger and bigger. Our buildings are so close to each other, about 3 feet away. So it's terrible, it's too close."
Hays said they prepared the museum for such a fire by closing the windows on this side of the building and installing fire-resistant drywall and another layer of bricks for protection.
The museum houses and exhibits the world's largest collection of hand-woven blankets made between 1820 and 1880. There are around 500 stored there.
The fire was brought under control around noon. No injuries have been reported and the cause has yet to be revealed.