Thomas John "Tom" Cesnik | Obituary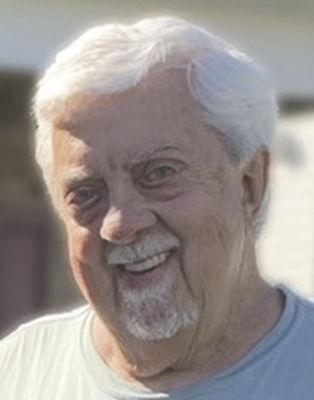 Thomas John 'Tom' Cesnik
Thomas John "Tom" Cesnik, 78, of Stephens City, passed away on September 23, 2021 at the Blue Ridge Hospice Inpatient Care Center, Winchester.
Tom was born December 9, 1942 to the late Ignatius A. and Mayme (Bayuk) Cesnik in Hillsboro, Wisconsin. He spent his childhood and adolescence there, graduating from Hillsboro High School (much to the college's relief) in 1960.
He enlisted in the United States Army shortly thereafter and served in numerous duty stations including Germany, Ethiopia and Vietnam. Staff Sergeant Tom Cesnik was honorably released in 1970. He was awarded the marksman distinction (M-14) and other honors.
He is survived by brothers Bernard (Madison, WI) and Mark (Tucson, AZ); children Cathryn (Moore) of Charlottesville and Jeffrey of Winchester; grandchildren Madison, Elizabeth, Joseph and Anne Walker; as well as seven nieces and nephews.
Tom was a sociable, hardworking and generous man who grew into an energetic entrepreneur. After his military service, he began to work in sales for the Food Festival market, Tysons Corner, then various wine distributors. After moving to Winchester, he opened a Minuteman Press downtown and then founded and operated the Piccadilly Printing Company. His next business was as a restaurateur, opening and operating Muttley's Restaurant in downtown Winchester.
In 1987 Tom founded JBTM Enterprises (a partnership with his three brothers) which operated as Signet Screen Printing in Winchester. Soon after, Signet added embroidery, advertising and promotional products to the company's offerings. With a focus on reliability, high quality and meticulous customer service, the company grew rapidly and was able to build and relocate their own facilities on Fort Collier Road.
Through Signet, Tom has supported the community through direct philanthropy and work donations. He celebrated the community in several ways, including his role as a founding member of the Opequon Yacht Club.
Tom retired from commercial work in 2006. The spirit of his leadership at Signet has continued through his guidance to Icon Screen Printing + Embroidery, founded by a former key member of Signet staff.
In retirement, Tom began serving the community of Winchester by volunteering with Valley Health driving tour buses and installing Lifeline systems throughout the area, including many remote and hard-to-reach residences.
Throughout his business activities, Tom has been very satisfied with being a good boss. Respect for employees' contributions and their individual circumstances has created an atmosphere of mutual respect that Tom often attributes to the overall success of his businesses.
Tom liked to work with his hands. In retirement, he became passionate about carpentry and gardening. He built a house outside of Winchester before returning and eventually settled in Stephens City. His houses were always scrupulously clean and impeccably decorated. He was a "squared" guy.
Tom was predeceased by his parents and older brother James.
A private memorial gathering will be held prior to interment at Arlington National Cemetery.
Memorial donations in Tom's name can be made to The Blue Ridge Hospice of Winchester https://brhospice.org or The Leukemia and Lymphoma Society https://www.lls.org.
Please visit the obituaries and tribute wall at ompsfuneralhome.com.