How Managed Print Services Help Reduce Paper Waste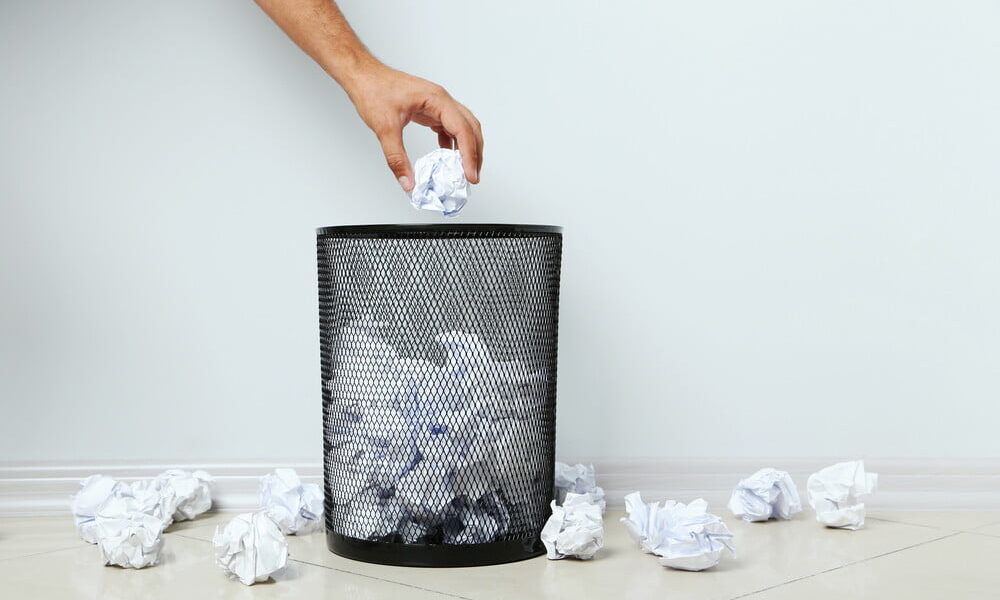 No matter how digitized the world has become, the paperwork remains relevant up to a point. While some businesses have decided to go paperless, some still enjoy paperwork very much.
Over the years, paperwork has been used as hard evidence in legal situations since it is almost impossible to remove what is written. The paperwork isn't going away anytime soon, as not all potential prospects have fully embraced the digital world.
Some companies dealing with a lot of payment documents, such as checks, invoices, and catalog volumes, can't get rid of the paperwork – even if they feel digitized. Things are inevitable, and technological issues are no exception. In such troublesome events, paperwork is the best safeguard. Fortunately, there are still ways for green businesses to minimize reliance on paper to be more environmentally friendly.
If you want to reach out to multiple potential clients, paperwork is an ideal medium, whether in the analog or digital world.
On the other hand, wasted paper is one of the many reasons companies feel the need to eliminate it – it increases production costs.
Here's how Managed Print Services Deliver sustainable printing solutions to help reduce paper waste:
1. Implementation of double-sided printing
The implementation of the rules and their strict adherence will always have a significant impact on your business. Every time you run the two-sided printing rule in your business, it means printing services are drastically cut in half. This approach is effectively recommended by the EPA for this reason.
Invest in an advanced printer that can automatically do two-sided printing rather than turning papers manually. Remember that you have lazy employees in your business; they feel that handing over the documents is a lot to ask.
Double-sided printing saves a lot of money since you use half of the papers you used initially. You not only save paper in two-sided printing, but you save time for other things. Double-sided printing is super-fast, especially with modernized printers. By saving these papers, you also protect the environment; no excessive cutting of trees for paper production.
2. Introduction of two monitors
A dual monitor is when a person uses two monitors simultaneously connected to a central processing unit. As much printing services are essential in your business, but not in all cases. For example, if you train your employees on new company products, dual monitors can save the day.
Employees can easily and quickly learn product details as they can access multiple pages simultaneously. All this information will consume a lot of paper since some require detailed explanations for the satisfaction of each employee.
Investing in dual monitors can be more expensive than printing machines, but can offset the initial cost over time. It significantly reduces the waste of paper. Besides the benefit of saving paper, it increases the productivity of your business.
3. Application of the printing policy
A company with well-established policies has exceptional performance and productivity. Company team leaders should have rules about when, how, and what documents to print to avoid wasted paper.
Point out the benefits of saving printing paper, and soon employees will follow suit. Teach them how to print simple documents like emails, unless there is an urgent need.
Some of the documents can be transferred electronically throughout the office. Only insist with your employees that the only documents to be printed are intended for customers. A two-sided printing policy should be at the top of the list of printing policies; it cuts paperwork in half, saving paper and money.
4. Printing margins and font size reduction automations
Reducing print margins and font size is another important way to reduce wasted paper in your office. It may sound strange and simple, but it has a substantial impact on printing. In your business, establish a standard rule for the font size and margins to be used in all documents, unless it requires urgent changes.
The recommended font size for all documents is between twelve and fourteen pixels, while the standard margins for all documents are one for each, top and bottom. Extra-wide fonts and margins waste paper.
5. Track down wasted paper
In your organization, some employees are negligent and continue to waste paper. You can find trash cans full of old paper that can be saved for other printing services.
Some waste can happen without your knowledge, but it can follow the waste once you hire a printing service.
6. Deploy modern printers and copiers
Used and Stone Age printing machines can be a major cause of wasted paper in your business. In most cases, you need to print more than one copy before you get the correct print quality.
You must do everything in your power to reduce paper waste. Managed Print Service Providers give you the best modern digital printing system that eliminates paper waste.
Final verdict
The main goal of starting a business is to make a profit and see the business grow. You want to manage all forms of waste, for example paper, and reduce all expenses as much as possible. The paperwork in your business can seem out of control and unmanageable.
However, if you invest in hiring knowledgeable managed print services, you have nothing to worry about.