Scientists 3D Printed Wagyu Beef at a High Price … Sorta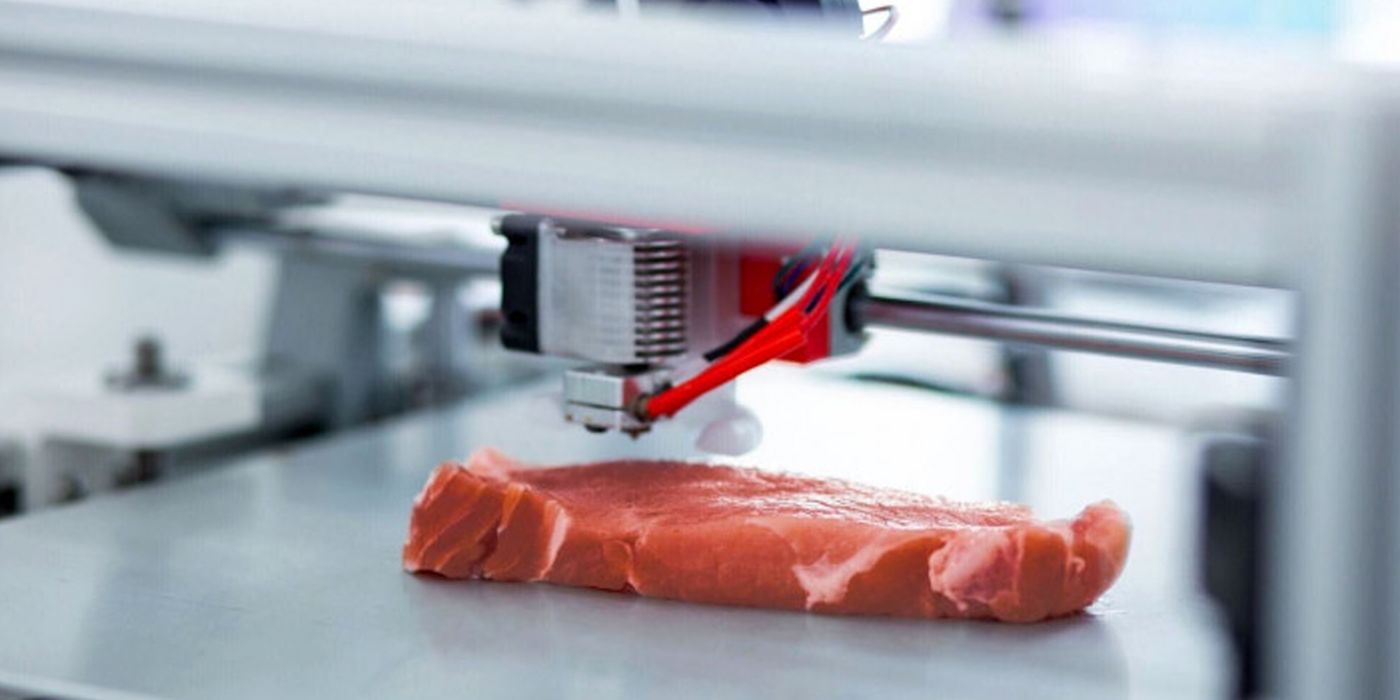 Scientists at Osaka University have successfully 3D printed a piece of marbled Wagyu beef. While better for cows, is it better for the environment?
Scientists at Osaka University managed to 3D print a piece of wagyu beef, one of the most expensive meats in the world. 3D printing and meat have a long history. 3D printing of food was first conceptualized in the mid-2000s at Cornell University by a group of students who produced cheese, cookie dough, and chocolate. These foods were selected because they were malleable, simple, and easy to melt and load into a printer. Fast forward to 2018 and Spanish startup Novasteak has become the leading commercial producer of meatless 3D printed steaks.
The process of creating 3D printed meat is simple. Using herbal extracts, the "meat" plate is divided into three sections: muscle, fat and blood lined with strips. After being cooled, they are then mashed and then introduced into a 3D printer. The 3D printer software then determines the optimal places to place blood, muscle and fat during meat production. After the printing is complete, the meat is then pressed to make all the layers adhere together, after which it can be chopped, grilled and eaten. Manufacturing time varies depending on the size of the cut, even the smallest cutlet takes several hours to complete.
Related: Scientists Just 3D Printed Thermal Power Generator
What makes Osaka University's efforts unique is the marbling, which is the signature of Wagyu beef, adding to its rich flavor and distinctive texture. Scientists were able to adjust the fat content of beef to make it more like a fatty cut of steak. This was achieved using two types of stem cells: bovine satellite cells and stem cells derived from adipose tissue. Under the right laboratory conditions, these cells will develop into every type of cell needed to produce cultured meat. The fibers produced from this method are then arranged in 3D in the same way as historical methods of producing 3D meat. To make the cut of wagyu beef, the scientists used histological maps of the composition of the expensive cut. Such research opens the door to 3D printing of specific cuts of meat.
Good taste, good for the planet
The research paper states that the experiment was conducted as a result of ethical, environmental, economic and public health concerns related to the cultivation of meat. Indeed, it is clear that the benefits of producing meat in a lab via 3D printers now are that the positioning of the fat can be controlled to give it a truly authentic taste. The environmental benefits speak for themselves, as agriculture is responsible for 18% of the world's greenhouse gases. Ethically, this makes sense because no cow should die in the production of great-tasting beef. While these early meat printing efforts are expensive, as technology advances it can reach a point where high-quality meats would potentially cost less than raising cattle.
The only thing holding back this research is the time it takes to 3D print a high quality cut of meat. Since it takes hours to print even the smallest cuts, it's not the most appetizing process to watch. But once 3D printers become more efficient at producing high-quality constructions, we might see the face of modern agriculture change completely as 3D printers become more lucrative than cattle thanks to scientists.
Next: Scientists Can Now Make Wood From Kombucha, But Is It Better To Just Plant Trees?
Source: Nature Communication
Moon Knight: Mark Ruffalo hints at Hulk appearance
About the Author