3D printing: the next big thing in sustainable housing?
The world faces a housing dilemma. Many cities around the world are struggling with housing challenges exacerbated by urbanization and population growth. At least 1.6 billion people lack adequate housing globally.
The situation can only get worse with UN-Habitat estimate that around 3 billion people will need adequate and affordable housing by 2030. This demand, he says, can only be met by building 96,000 new homes per day. So how are countries approaching this situation?
Embrace 3D printing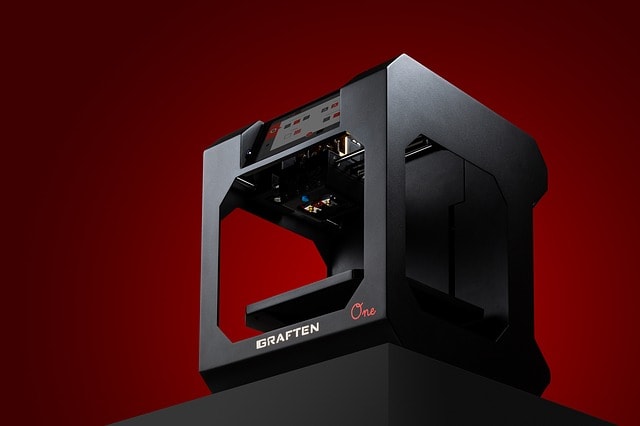 Unbeknownst to many, this relatively new technology is slowly changing the face of construction. You may have heard of the use of 3D printing in several areas, including healthcare and manufacturing. However, it is now making a foray into the construction industry.
3D printing gives buildings a new face as we see them. It has been touted as a game changer when it comes to affordable and sustainable housing.
Imagine this: how about having your house built in as little as two days instead of the endless weeks or months that come with traditional building techniques. And it's not just any house but a modern, contemporary home for a lot less money. All it takes is just selecting a design and pushing the print.
In the United States, construction technology company Icon is already harnessing this technology to help improve housing affordability for society's poorest. Based in Austin, Texas, the startup made headlines in 2018 by installing the first 3D printed house authorized in the United States. The house was built in less than 24 hours for less than $ 4000.
According to Jason Ballard, co-founder and CEO of ICON, 3D printing can reduce construction costs by up to 30%.
Zero waste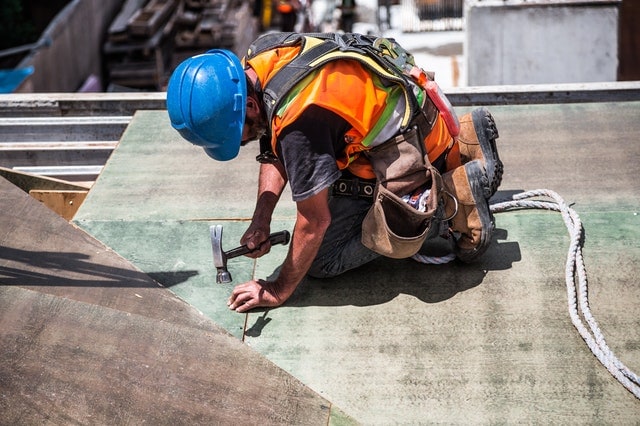 The company uses a printer, dubbed the Vulcan, which can produce a 350 square foot home layout in a single day. The printer can extrude concrete or other building materials through a nozzle. He gradually creates walls from the ground to form a 3D structure the size of a house.
Vulcan fully prints the entire house on site while producing almost zero waste. Icon partners at Alchemy Builders provide other materials such as windows, electricity and doors. Building such a structure can cost as little as $ 4000.
A 3D printed house requires a handful of workers on site because much of the construction is automated. For example, a 2,000 square foot home would require fewer than five people, replacing the more than 20 manual workers needed on traditional construction sites.
"Conventional construction methods have many drawbacks and problems that we have taken for granted for so long that we have forgotten how to imagine an alternative" Ballard says.
"With 3D printing, you not only have a continuous thermal envelope, high thermal mass, and almost zero waste, but you also have speed, a much wider design palette, next-level resilience, and the ability to 'a leap forward in terms of accessibility. . It's not 10% better; it is ten times better.
Innovation
Besides low costs, reduced labor, and faster construction, another advantage of 3D printing technology is that it offers unique construction opportunities that would otherwise be expensive with traditional construction methods. It takes advantage of innovation and creativity by effortlessly enabling the creation of complex shapes and forms.
For example, a 3D printer can produce an intricately curved wall the same way it would create a straight one. Likewise, 3D printed houses are more durable as the structures take the form of curvilinear shapes instead of the usual rectilinear shapes, giving them additional rigidity.
To date, Icon has built 24 3D printed homes in the United States and Mexico. The houses in Mexico are the result of a partnership between the company and another nonprofit housing organization, New Story. In both scenarios, the motive was to combat the increase in the rate of homelessness.
First legally habitable 3D printed house
The successes of 3D printing have been seen in countries other than the United States and Mexico. In the Netherlands, a Dutch couple became the first tenant of a fully 3D printed house. Located in Eindhoven, the rock-shaped concrete house was built as part of a five-house 3D printing program called Project Milestone.
It is said to be the first legally habitable 3D printed house in Europe. The single storey structure was designed to resemble the shape of a rock to blend in with its natural surroundings.
Elsewhere, at the end of April 2021, India inaugurated the country's first 3D printed house. Created by construction company TVASTA Manufacturing Solutions, the house was built in just five days and is estimated to be 30% cheaper to manufacture.
"Traditional construction is tedious and time consuming, and people are increasingly being left behind because affordability is limited or they settle for poor quality houses." mentionned Adithya Jain, co-founder and CEO of Tvasta.
"With 3D printing, we can guarantee good quality, affordable housing that is resistant to disasters such as earthquakes and cyclones to which people living in poor quality houses are more vulnerable," he said. added.
"The least digitized"
There is no doubt that this disruptive technology is gaining momentum around the world. It is slowly but steadily giving traditional builders a run for their money because it is efficient and twice as fast as conventional build. Besides being affordable, 3D printed homes are also eco-friendly, which makes the case for sustainable housing.
The construction industry is perhaps one of the few sectors that is perceived as unresponsive to technology. New Story COO, Alexandria Lafci, calls it the "least digitized, least innovative" industry in the world. However, as the famous saying goes, you can stop an idea whose time is right.
3D printing is emerging as an appropriate solution to deal with the chronic housing shortage facing countries around the world.
"The magnitude of the problem we are facing is so great that it is about a billion people who do not have one of the most basic human needs in life, and it is a shelter. sure " said Brett Hagler, Founder and CEO of New Story.
He adds that by integrating 3D printing into construction, an entire community could be built in just a few months. "It has to go through a significant reduction in costs, an increase in speed, while doing it without sacrificing quality. "