He wants to revolutionize both legislation and industry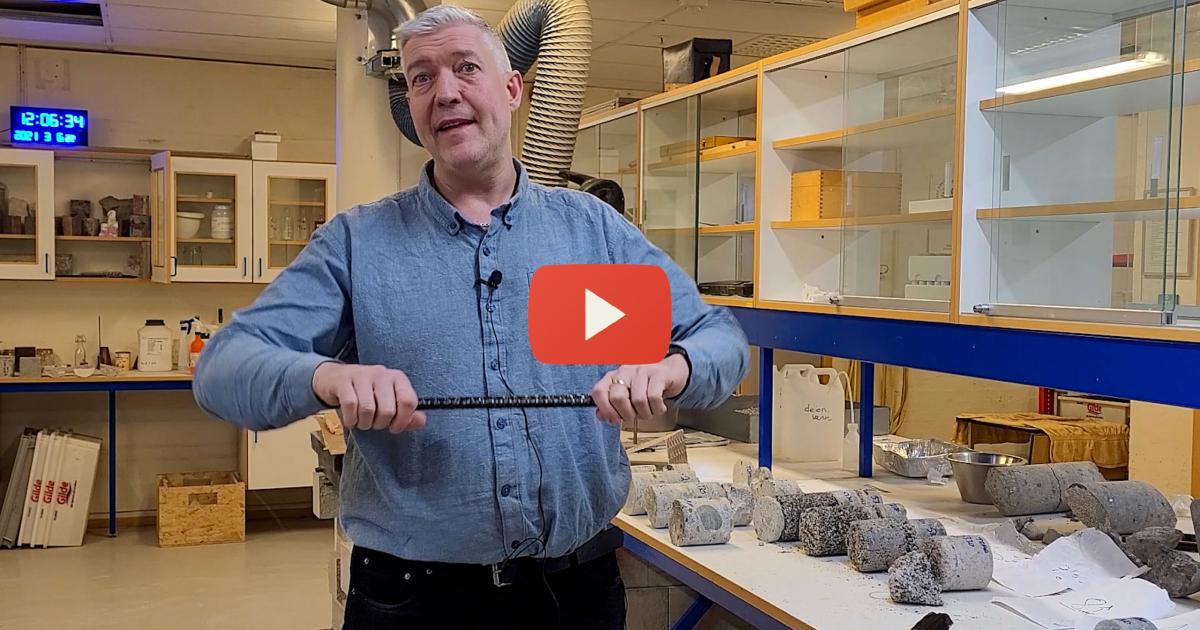 "Who are you then?" I managed to squeeze in before being subjected to a quick intro to the most important material there is, according to Buyle.
"I'm in the thick of it," he said.
I had just completed a more planned and prepared visit to professors doing metal 3D printing in the neighboring university building. A long life in journalism taught me to listen to enthusiasts and Buyle made the transition from 3D printing to concrete rather manageable.
Senior Engineer Boy-Arne Buyle is one of those enthusiasts. And before I knew it, I found myself in a lab empty of white overcoats.
Buyle lost his jacket before I knew it and collected concrete sample after sample while reviewing the strengths and weaknesses of concrete as well as its importance to business in the North.
The answer to the ruthless arctic climate attack on bridges, ports and concrete houses is according to Buyle found here in Narvik at the Narvik Institute of Construction Technology, Energy and Materials.
Boy-Arne himself claims to have found the solution to many problems related to the salt attacks, among others, in Armenia.
In addition, he argues that current legal regulations hamper innovation in the construction industry.
"Here at UiT Narvik's Concrete and Aggregates Laboratory, we are a national body involved in all issues related to concrete and future development. In addition, we are in close contact with the industry, "explains Buyle, collecting sample after sample taken from port and road construction sites in the Far North.
Find out more in the interview at the top of this page. (Subtitles available in English.)