Piramal Enterprises – The derecognition of the DTA and the takeovers of interests weigh on the results; strategic priorities remain in place – ICICI Securities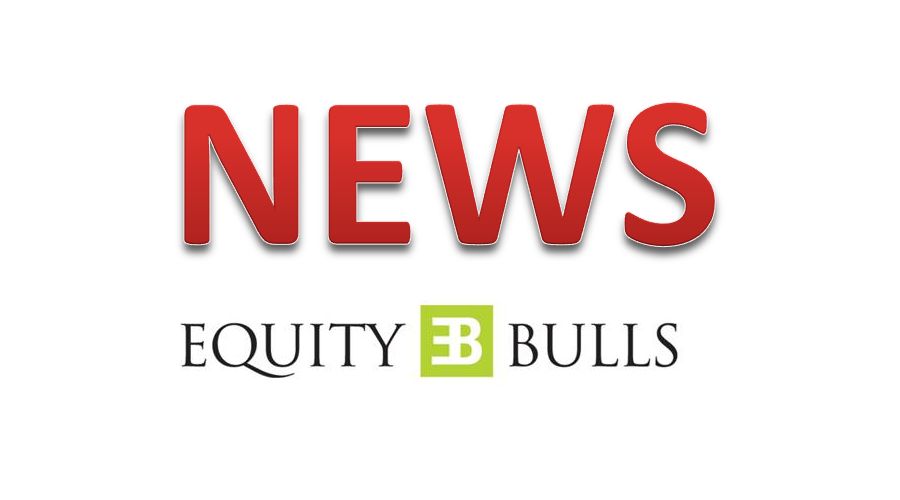 Piramal Enterprises (PEL) reported a loss of Rs 5 billion due to DTA's derecognition of Rs 12.6 billion created earlier on goodwill. Taking this into account, the consolidated PAT fell 7% QoQ to Rs7.48bn. The company remained on its strategy of rationalizing wholesale exposure (down 4% qoq), increasing secured mass lending, and appropriately managing stress exposures (via provisioning or restructuring) . No cost of credit (throughout FY 21) after buffer creation in FY 20 despite doubling of assets in phase 3 suggests adequacy of provisioning. However, yields were pulled lower due to the derecognition of interest and interest reversals on interest, which weighed on core earnings. The performance of the pharmaceutical activity was solid – 23% of turnover in CDMO and 55% in the OTC segment supporting margins at 28%. Short and medium term triggers: a) split of financial services and pharmaceutical activities; and b) business transformation in each of these segments opening up new possibilities and optional value. Maintain BUY. Main risks: 1) postponement of the DHFL acquisition approval process; and 2) a higher discount on the portfolio acquired.
– Recovery in complex hospital generics: PEL recorded 18.0% revenue growth in Q4FY21 thanks to 23.1% year-on-year growth in the CDMO segment, which was driven by a backlog of solid orders and approvals for five NCEs. The critical care segment recorded a healthy recovery in the quarter, growing 27.1% quarter-on-quarter (+ 1.4% year-on-year) with lower covid cases in developed markets increasing demand elective surgeries. OTC recorded healthy growth of 54.9% year-on-year, albeit on a weak basis, with improving consumer sentiment and strong demand for covid protection products (disinfectants, masks, etc.). We remain positive on the growth potential of the company and expect pharmaceutical revenues to grow at a 16.0% CAGR in fiscal 21-fiscal 23E.
– Stage 3 assets increased to 4.5%; no further restructuring beyond 3.8%: Phase 3 assets increased in QoQ to 4.5% (vs. 3.7%) – optically higher due to the decline in the wholesale portfolio. In absolute terms, there has been an increase from 3.1 billion rupees to 20.2 billion rupees as 3 accounts have moved from stage 2 to stage 3. A few of them will be resolved in the first quarter of fiscal 22 itself – one of the accounts (Sadbhav) was paid back in April itself. In the third quarter of FY21, PEL invoked the OTR for loans worth 17 billion rupees (3.8% of the loan portfolio); no additional accounts were restructured in Q4FY21. Despite the reduction in the wholesale loan portfolio, the company continues to maintain provisions at 6.3% of the loan portfolio (28 billion rupees; down 1.4 billion rupees in the fourth quarter of fiscal 21) to manage the contingencies resulting from the second wave of covid. PEL is satisfied that the provisions of 6.8% on the wholesale portfolio are adequate and that there has been no additional buffer creation (fourth consecutive quarter without provisions after the one created in Q4FY20). The company carries provisions of Rs 20.3 billion against standard assets (stage 1 and 2 loans) – at 4.5%. We incorporate a cost of credit of 1% / 0.8% for FY22E and FY23E.
– The "interest on interest" reversal, fair value adjustment and derecognition of interest weighed on NIMs: yields corrected sharply from 14.6% in 9MFY21 to 14.1% for FY21 suggesting a drop of more than 150bps in QoQ. We believe that the derecognition of interest on gradual slippages and some restructurings, the reversal of "interest on interest" of 750 million rupees (on loans over 20 million rupees) and the steady reduction in the wholesale portfolio have resulted in lower yields. The cost of financing increased slightly by 10 basis points to 8.5% for FY21 (compared to 8.4% for 9MFY21). NIMs therefore decreased from 6.2% in 9MFY21 to 5.6% in FY21.
– Exposures in Lodha and Omkar treated appropriately to protect against risks: the group had an exposure of 31 billion rupees as of fiscal year 20 at the holding level in the Lodha group. The exposure itself was reduced in FY21 to Rs26.4 billion. Of this amount, Rs.15.9 billion was transferred in FY21 to SPV, where it has a stock loan as collateral against the exposure. The balance of Rs10bn is at the level of the listed entity which would decrease further with the repayment of the proceeds of the IPO. Likewise, the 13 billion rupee exposure to Omkar was refinanced through the PEL (of PCHFL) because it considered the value of the land and, given that it has rights equivalent to the development rights of the FSI, it rested on a rich guarantee. As the company would not have been able to assert the rights under PCHFL, the PCHFL loan was repaid by PEL. Now PEL will monetize the asset from FY 22 as they are the main developers and can assess either the joint development or the sale of the development rights. Given the huge plot of land as collateral, PEL is confident that they will get the principal back and hopefully get some of the interest as well.
– Continue to monitor early trends in Q1FY22 for Wave 2 impact: PEL developer client performance was strong in Q4FY21: 1) Developer project sales are up 115% year-on-year, 2 ) their collections from home buyers are up 74% year-on-year, 3) construction has started on almost 100% of sites, and more. With lessons learned from the first wave of covid, developers now have better sales pipelines and skills to market / sell products digitally. With 100% escrow control, PEL verifies payments from clients' vendors, ensuring construction progress through projects. While construction continues at almost all sites, it is experiencing labor shortages in a few places. However, after the elections in West Bengal, the workers are now returning. The collections were healthy thanks to stronger than expected sales in FY21. This trend was also visible in April. Until the construction stage at 75%, does not see any risk for the collections. Although there is not much risk to the collections, sales can drop in May if constructions are impacted.
– Granularization and rationalization of wholesale exposure: PEL continues to rationalize the wholesale loan portfolio – compared to an account before, there are now no more exposures> 15% of net worth of service activities financial. In fact, the wholesale ledger dropped QoQ from Rs410bn to Rs394bn (down 4% QoQ and down 23% from FY19). The top 10 exhibitions fell from 1 billion rupees to 133 billion rupees. We expect organic growth to be driven by the expansion of the retail business and the wholesale portfolio to remain in consolidation mode.
– Wants to transform at 50:50 in wholesale: retail mix after acquisition of DHFL: The main objective of the group is to transform into a well-diversified lending entity with a retail share of 50 %. This will be mainly due to the organic accumulation of retail loans, the completion of the DHFL acquisition and the rationalization of wholesale loans and their granularity. It continued with the organic build-up of the retail product line of two to seven products in FY21 (will add four more in FY22), extending to 40 locations and increasing headcount to 1,000. The company partners with fintechs and consumer technology companies to build scalable cloud infrastructure and build big data and proprietary information assets. The digital infrastructure and workforce excellence will be based in Bangalore. A pull was observed in all product categories in terms of disbursements during T4FY21 at 4.1 billion rupees with an average return of 11.9%.
– DHFL acquisition process underway: the consideration for the transaction is Rs342 billion – comprising an initial cash component of Rs147 billion (including liquidity on DHFL's balance sheet) and a deferred component (10-year NCDs to lenders DHLF) of Rs195.5 billion. PCHFL's resolution plan received approval from the RBI in February and the Indian Competition Commission (ICC) in April. Regarding the approval of the NCLT, hearings are ongoing and are expected to end in a few months. After the approval of the NCLT, it will take about two months to close the deal and begin the integration.
– Well capitalized financial services and pharmaceutical activities; no need for medium-term capital allocation: due to reported loss, consolidated net worth increased from Rs 355 billion to Rs 351 billion and with net debt further reduced to Rs 301 billion (from Rs 310 billion rupees at T3FY21), the ratio of "net debt to equity" 0.9x. Of this net worth, 51% of equity is allocated to financial services to the tune of 180 billion rupees (compared to 174 billion rupees in the third quarter of fiscal year 21), 60 billion rupees to pharma (from 57 billion rupees). billion rupees) and unallocated equity fell to 110 billion rupees (from 124 billion rupees). Currently, both operational activities, whether financial or pharmaceutical services, are sufficiently capitalized and will not need capital for medium-term growth. However, there are several avenues for deploying this unallocated equity, for example new business, inorganic opportunities, or return to shareholders.
Shares of PIRAMAL ENTERPRISES LTD. was last trading on the BSE at Rs.1636.95 from the previous close of Rs. 1694.6. The total number of shares traded during the day was 44,010 in more than 2,923 transactions.
The share hit an intraday high of Rs. 1,686.2 and an intraday low of 1,616.1. The net turnover during the day was Rs. 72,061,479.